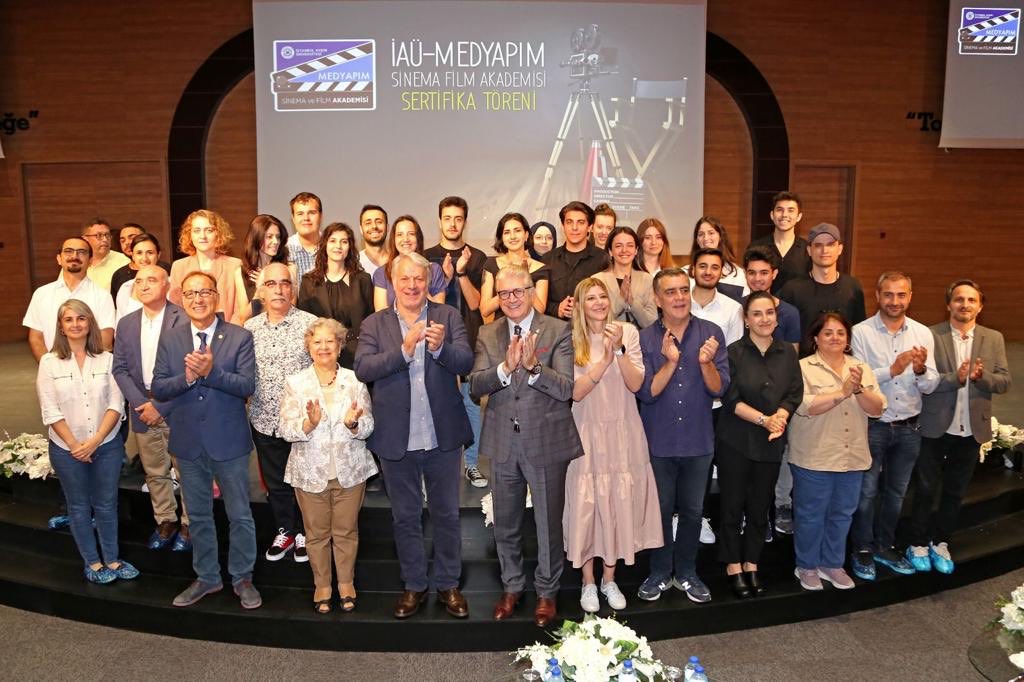 Medya sektörüne yönelik nitelikli eleman yetiştirmek amacıyla İAÜ-Medyapım iş birliğiyle düzenlenen "Sinema ve Film Akademisi Eğitim Programı" sona erdi. Süreci başarıyla tamamlayan öğrencilerin sertifikaları verildi.
Gerçekleştirilen sertifika töreninde Medyapım şirketinin kurucusu ve sahibi Fatih Aksoy, İstanbul Aydın Üniversitesi (İAÜ) Mütevelli Heyet Başkanı Doç. Dr. MustafaAydın ve İAÜ Rektörü Prof. Dr. Yadigâr İzmirli; uygulanan eğitim programına ilişkin değerlendirmelerini konuklarla paylaşarak, akademi eğitimini tamamlayan öğrencilere sertifikalarını takdim ettiler. Sektöre yönelik eğitim faaliyetlerinden büyük bir memnuniyet duyduklarını ifade eden İAÜ Mütevelli Heyet Başkanı Doç. Dr. Mustafa Aydın da sertifika alan öğrencileri tebrik ederek, "Eğitimini başarıyla tamamlayan tüm katılımcılarımızı kutluyorum. Başarılarının devamını diliyorum." dedi.
---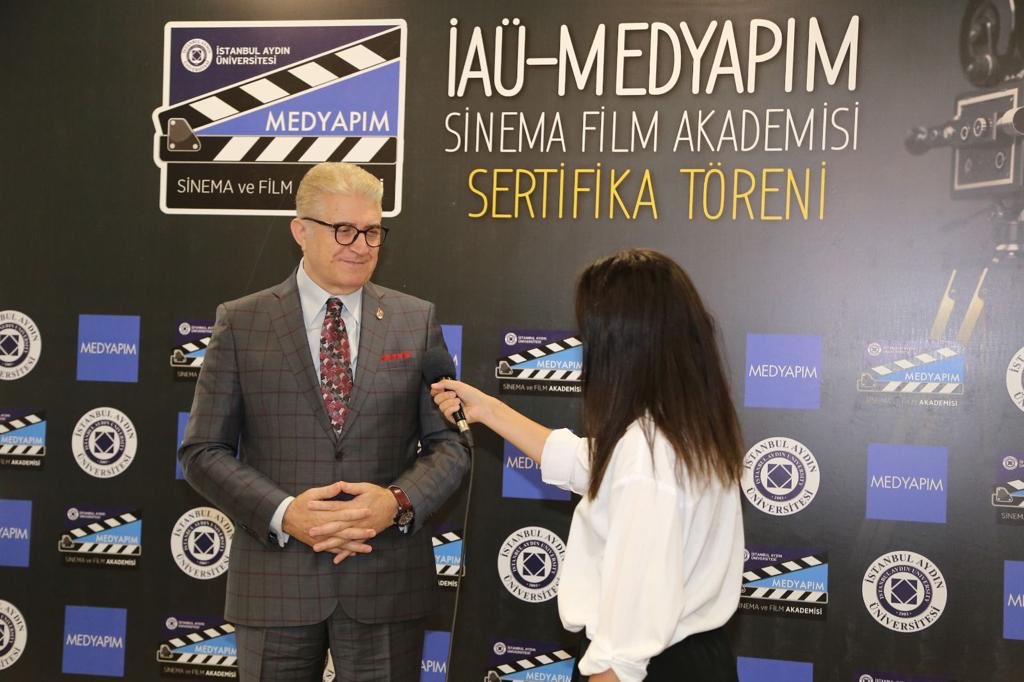 CERTIFICATE CEREMONY OF CINEMA-FILM ACADEMY UNDER THE COOPERATION OF IAU AND MEDYAPIM WAS HELD
"Cinema and Film Academy Training Program" organized in cooperation with IAU-MedYapim in order to train qualified personnel for the media sector ended. Students who successfully completed the process were awarded a certificate.
In the certificate ceremony, Founder and owner of Medyapım company Fatih Aksoy, Istanbul Aydın University (IAU) President Assoc. Prof. Dr Mustafa Aydın, and IAU Rector Prof. Dr. Yadigar İzmirli shared their evaluations about the training program, and presented certificates to students who completed their academy education. IAU President Assoc. Prof. Dr. Mustafa aydın remarked "We are very pleased with the training activities for the sector. Congratulations to all our participants successfully completed their training successfully. I wish you a continued success."