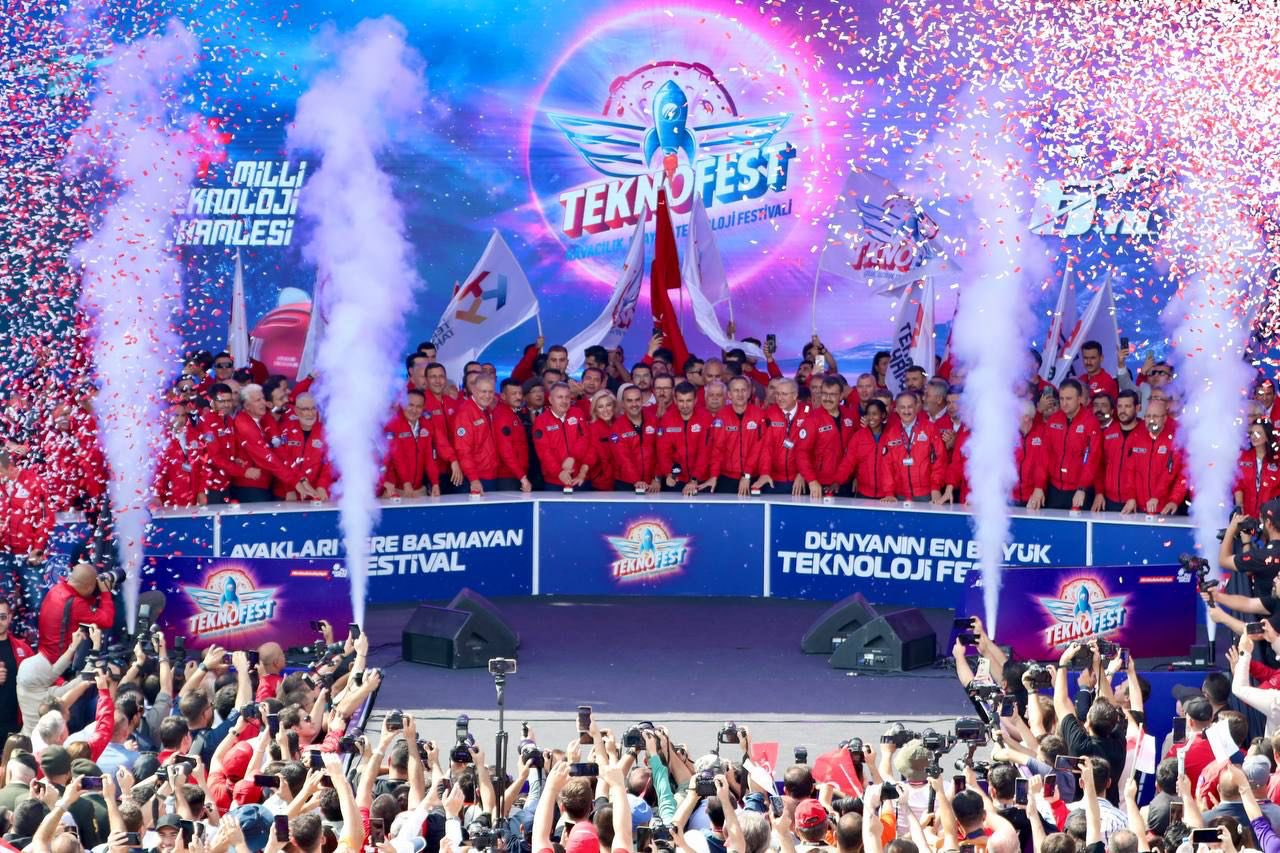 TEKNOFEST which is the biggest aviation, space and technology festival and held in the 3 biggest cities of our country on the 100th anniversary of the Republic, continued its magnificent journey in İzmir after İstanbul and Ankara. The festival with "From Roots to the Sky" motto, was held on 27 September-1 October 2023, embraced and came together millions with the vision of "National Technology Move" for the fully independent Turkiye.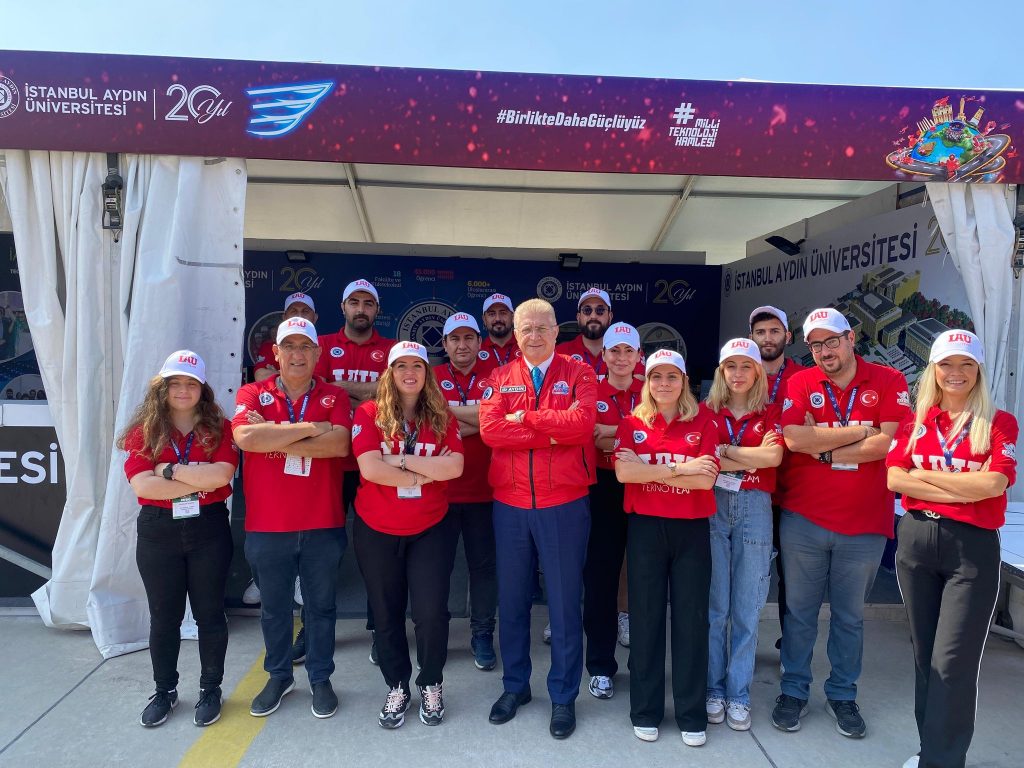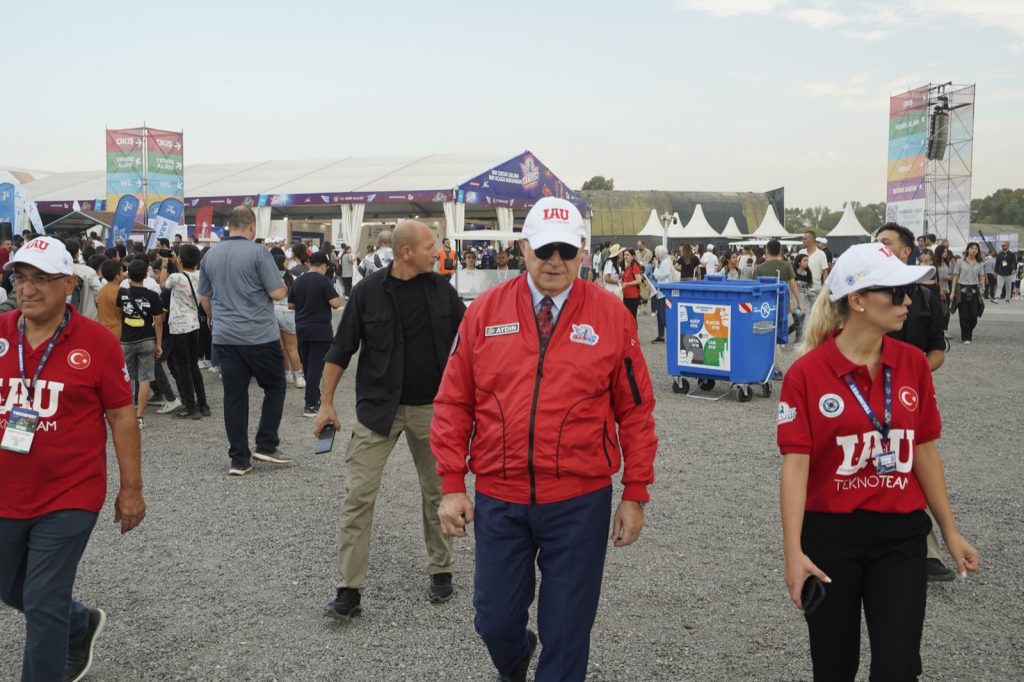 At the festival that continues for 5 days held at Çiğli Airport; many activities such as technology and entrepreneurship competitions, air shows, air and land vehicles exhibition, educational workshops, vertical wind tunnel, simulation experiences areas, space exhibition, planetarium demonstrations, stage shows were exhibited.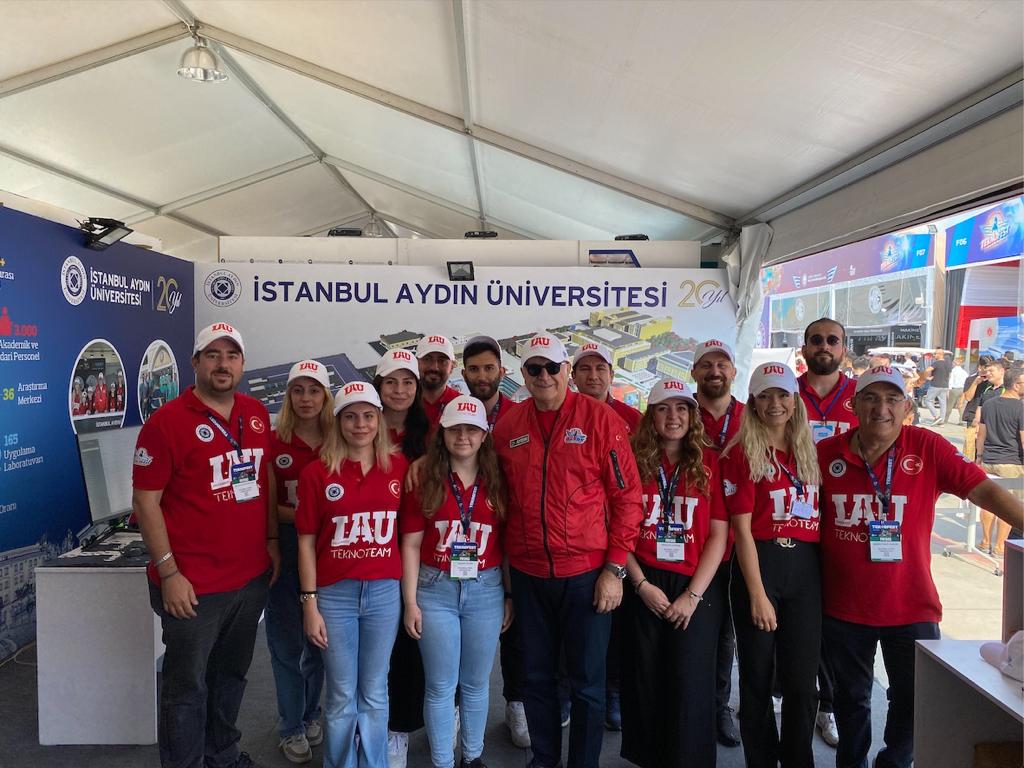 Istanbul Aydın University President Assoc. Prof. Mustafa Aydın was at IAU stand with IAU TEKNOFEST team during the festival. Meeting important names such as TUBITAK President Prof. Dr. Hasan Mandal, Boğaziçi University Rector Prof. Dr. Mehmet Naci İnci, Hacettepe University Rector Prof. Dr. Mehmet Cahit Güran, Chief of Defence General Metin Gürak, T.R. Minister of Transport and Infrastructure Abdukadir Uraloğlu and T.R. Minister of Industry and Technology Mehmet Fatih Kacır, Aydın made important examinations during the festival.
Assoc. Prof. Mustafa Aydın, on the second day of TEKNOFEST, met IAU TEKNOFEST team, entrepreneurs and students at the dinner. At the end of the meetings, he presented his thanks to all who contributed.