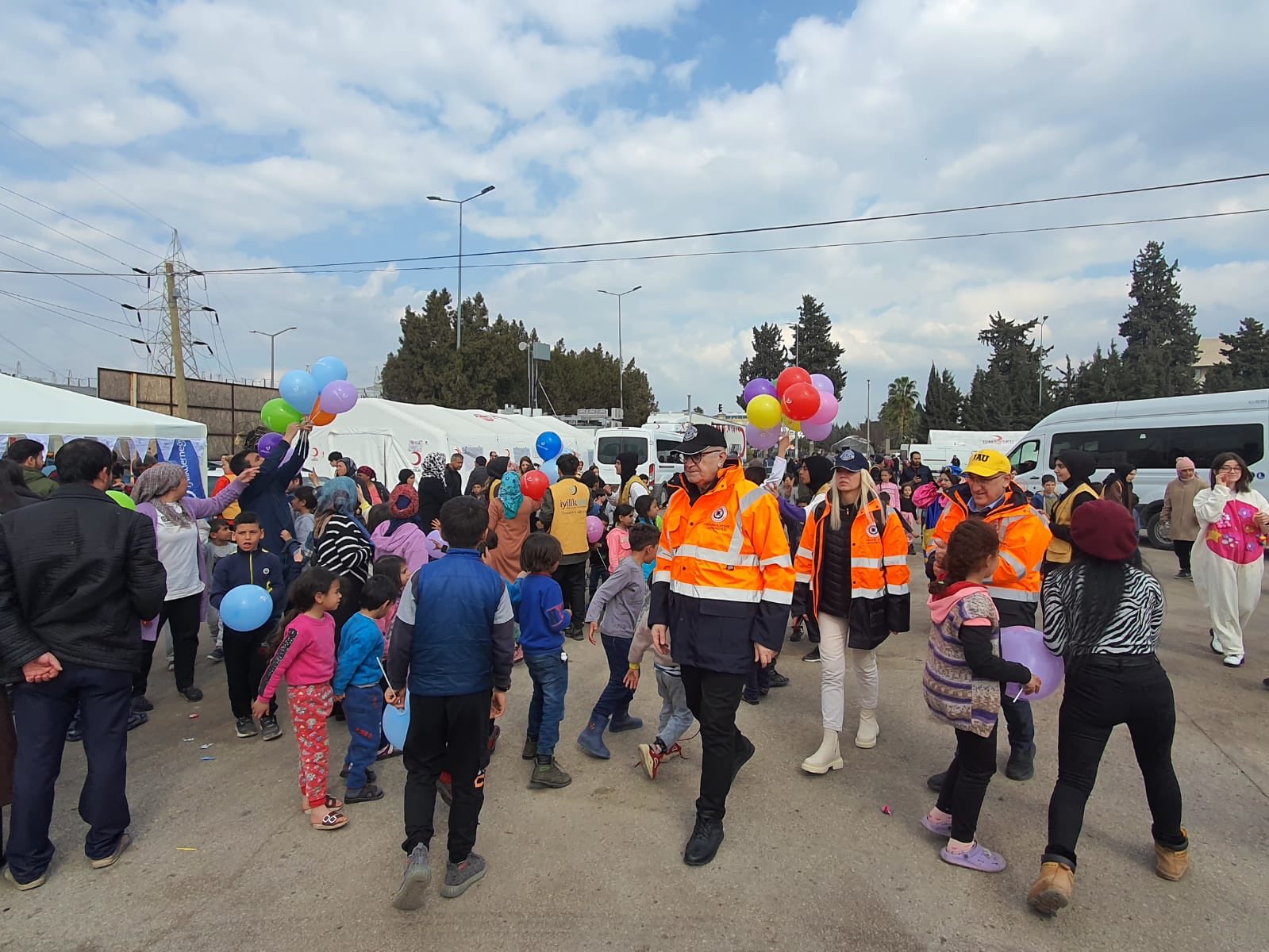 IAU President Assoc. Prof. Mustafa Aydın visited the cities which were affected by the earthquake that occurred on 6th February and made our country grieve. Assoc. Prof. Mustafa Aydın who set out saying "it's time for unity and solidarity", primarily visited Hatay province which was most affected by the earthquake. Assoc. Prof. Mustafa Aydın met about location planning for container living area with the Coordinator Governors Mehmet Makas, Ali Arslantaş, İskender Gazi, Harun Kaya ve Brigade Commander Ali Mete in the 8. Brigade Command.
While IAU-Blue Crescent (IBC) Container Living Area land in Hatay-Kırıkhan was determining, Assoc. Prof. Mustafa Aydın personally started the infrastructure works and he also announced that as of the beginning of March, the installation of containers will begin. Afterward, evaluating the land, he conveyed his thanks to related teams for their help.
After his Kilis visit, Assoc. Prof. Mustafa Aydın went to Adıyaman where the earthquake was deeply impressive. Then, he visited Adıyaman BİL College and Malatya-Doğanşehir which were damaged by the earthquake. He examined in the container living area under construction and then he met with earthquake victims.
In his Kahramanmaraş-Elbistan visit, met with Regional Coordinator Trabzon Mayor Murat Zorluoğlu and commission District Governor Eyüp Kaykaç about container living area. He expressed his gratitude to everyone who works heartily for the region after the earthquake and he shared his sorrow for citizens who lost their lives.