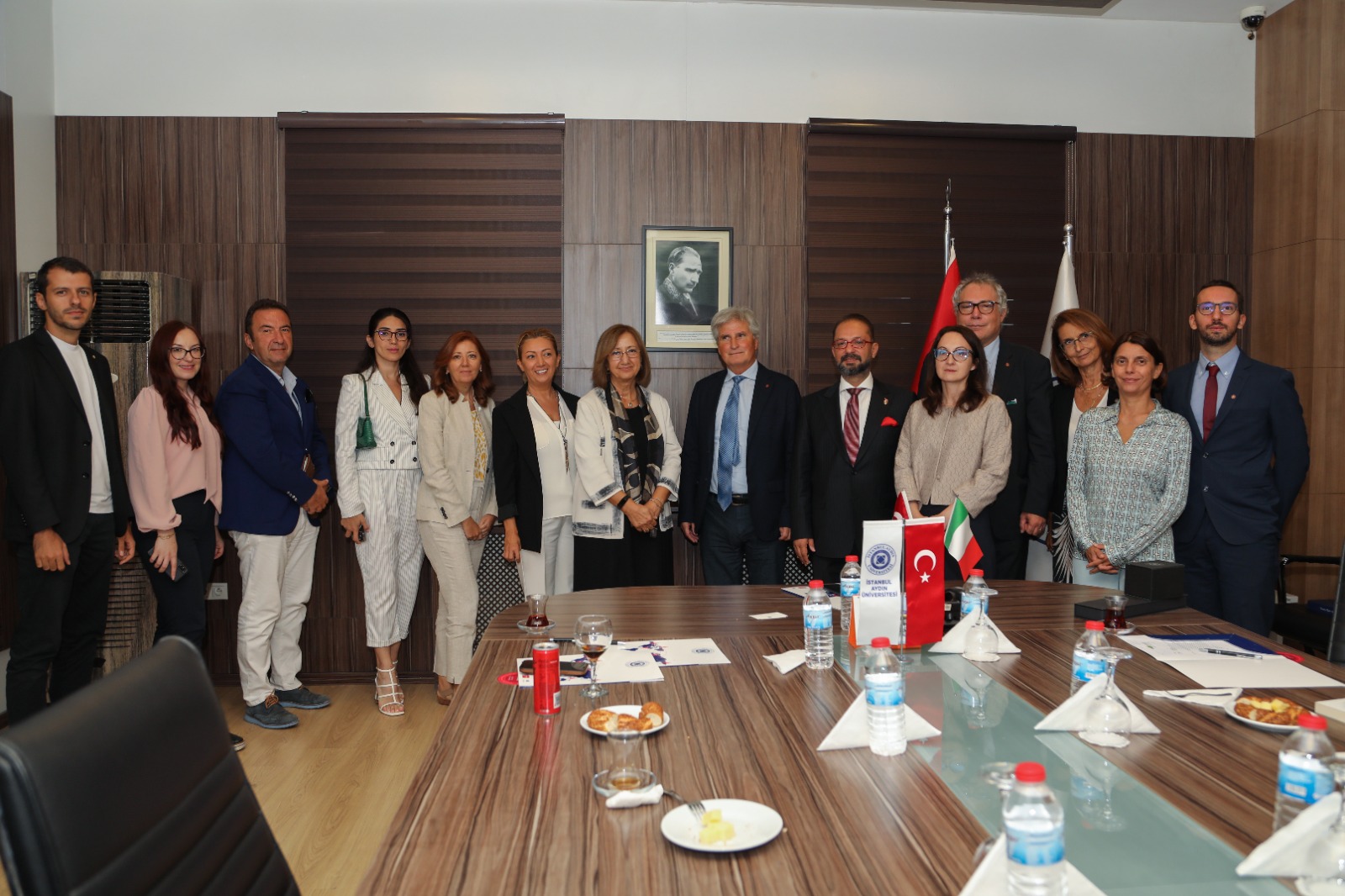 Avrasya Üniversiteler Birliği (Eurasian Universities Union-EURAS) üyesi olan Roma La Sapienza Üniversitesi ile İstanbul Aydın Üniversitesi arasındaki iş birliği kapsamında, temsilcilik ofislerinin resmî açılışı gerçekleşti.
Sapienza'dan açılış için gelen Uluslararası İlişkilerden Sorumlu Rektör Yardımcısı Prof. Bruno Botta, Proje Danışmanı Prof. Fabio Grassi, uluslararası ofis direktörü ve sorumlularından oluşan heyet İAÜ'de karşılandı. Açılışın ardından kampüsü gezen heyet üyeleri, İAÜ'nün yetkili isimleriyle karşılıklı fikir alışverişinde bulundu.
---
SAPIENZA UNIVERSITY OF ROME REPRESENTATIVE OFFICE OPENED IN IAU
Within the scope of the cooperation between Sapienza University of Rome and Istanbul Aydın University which are the members of Eurasian Universities Union-EURAS, representative office formal opening was held.
The delegation consisting of Deputy Rector for International Affairs Prof. Bruno Botta, Scientific Counsellor of the Desk Project Prof. Fabio Grassi, international affairs director and officers who came from Sapienza for the opening ceremony, welcomed at Istanbul Aydın University. After the opening ceremony, the members of delegation toured the campus and exchanged their ideas with the IAU authorized names.