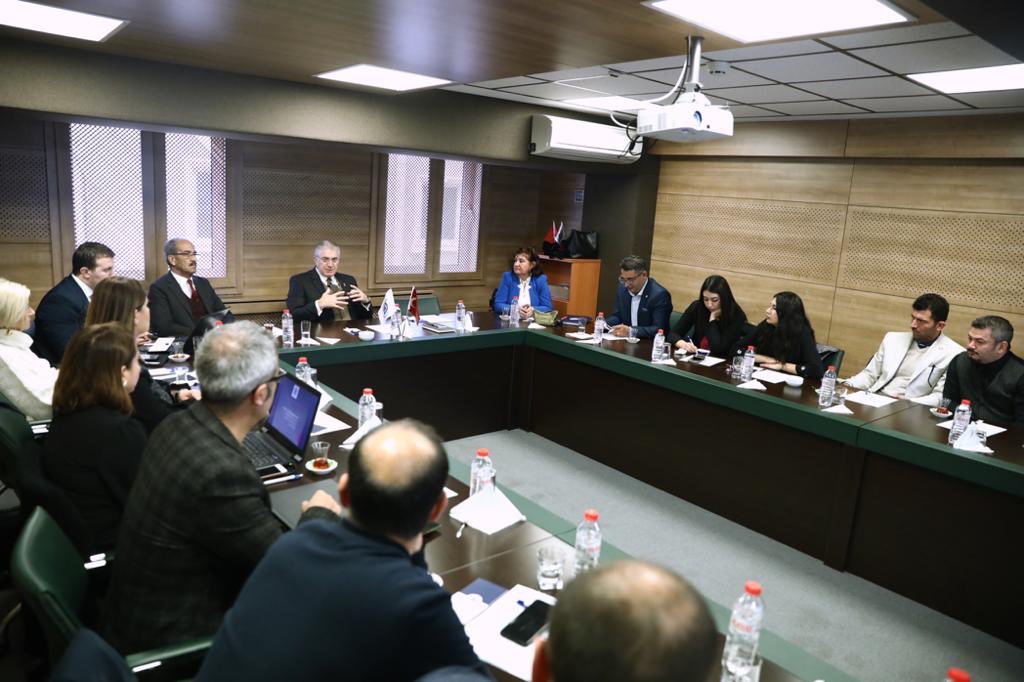 İAÜ'de yarıyıl değerlendirilmesi
İstanbul Aydın Üniversitesi'nde (İAÜ) ilk yarıyıl değerlendirme toplantısı yapıldı
İAÜ Bölge Temsilcileri ile ilk yarıyıl değerlendirme toplantısı yapıldı. Toplantı sonrası Doç. Dr. Mustafa Aydın "Arkadaşlarımız büyük bir özveri ile çalışmalarına devam ediyorlar. Başarılarımız artarak devam edecek" diye konuştu.
---
Semester evaluation at IAU
First semester evaluation meeting held at Istanbul Aydın University (IAU)
First semester evaluation meeting was held with IAU Regional Representatives. Assoc. Prof. Mustafa Aydın said, "Our friends continue their work with great devotion. Our success will increasingly continue" after the meeting.