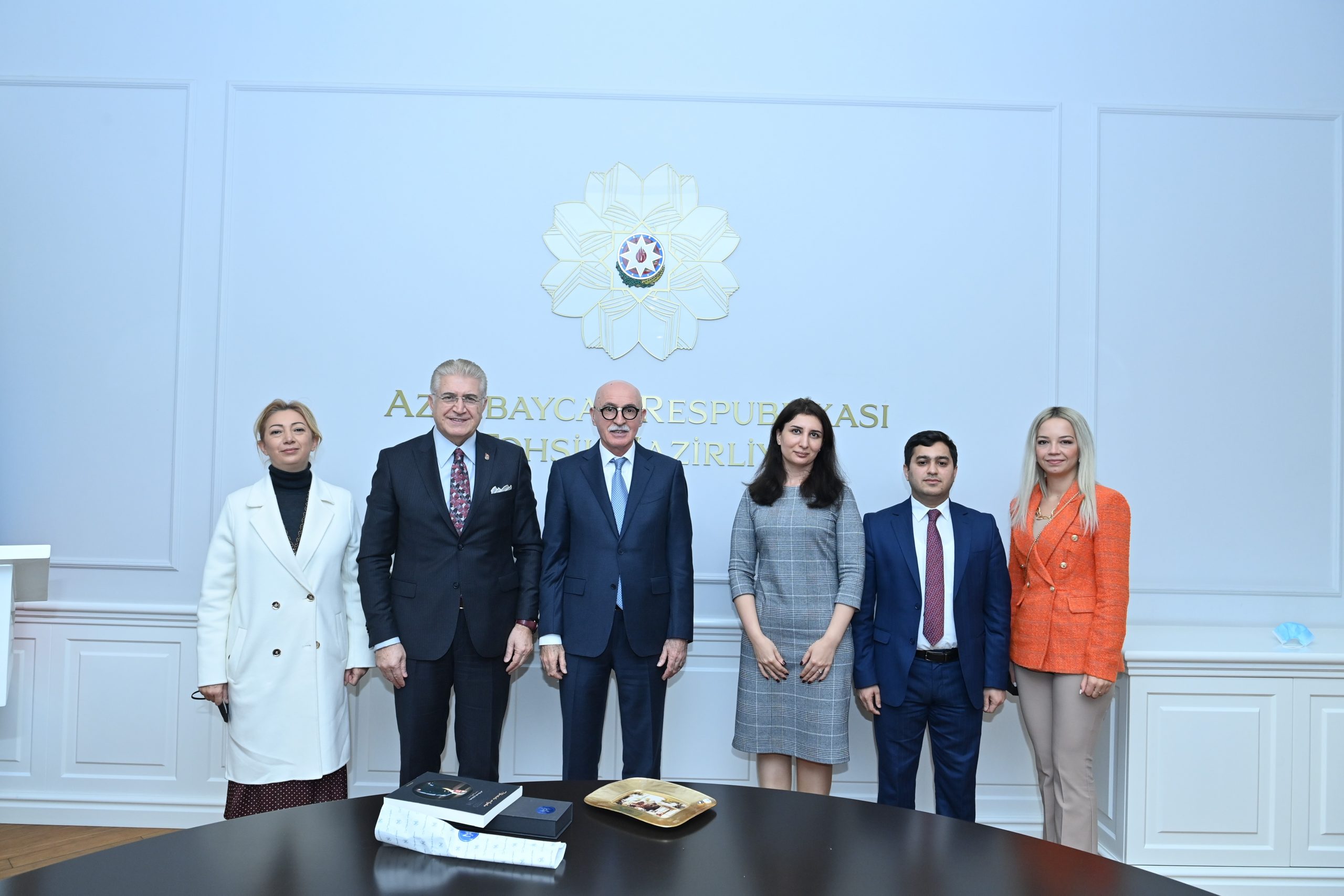 İstanbul Aydın Üniversitesi (İAÜ) Mütevelli Heyet Başkanı Doç. Dr. Mustafa Aydın, Azerbaycan ziyaretinde Azerbaycan Eğitim Bakan Vekili Sn. Firudin Qurbanov ile bir araya geldi. Aydın ve Qurbanov, iki ülke üniversiteleri arasındaki iş birlikleri ile uluslararası öğrenci çalışmalarını görüştü.
Doç. Dr. Mustafa Aydın, Qurbanov ile görüşmesinde iki ülkenin eğitim alanında yeni iş birlikleri yapılması konusunda verimli fikir alışverişleri gerçekleştirdiklerini belirtti ve iki kardeş ülkenin birlikte atacağı adımlarla, ilişkilerin gün geçtikçe daha da kökleneceğini söyledi. Gelecek yıllardaki öğrenci hareketliliğinin daha fazla olmasını arzu ettiklerini de dile getiren Aydın, öğretim üyesi ve bilim insanı hareketliliğinin de artmasını temenni ettiklerini belirtti.
---
"RELATIONS WILL BECOME MORE ROOTED"
The president of Istanbul Aydın University (IAU) Assoc. Prof. Mustafa Aydın met with Deputy Minister of Education of Azerbaijan Firudin Qurbanov during his visit to Azerbaijan. Aydın and Qurbanov discussed the cooperation between the universities of the two countries and studies related to international students.
In his meeting with Qurbanov, Assoc. Prof. Mustafa Aydın stated that two countries had productive exchanges of ideas on new cooperation in the field of education and said that the relations will become more rooted day by day with the steps the two brotherly countries will take together. Aydın also stated that they wish to have more student mobility in the coming years and that they hope that the mobility of faculty members and scientists will increase as well.