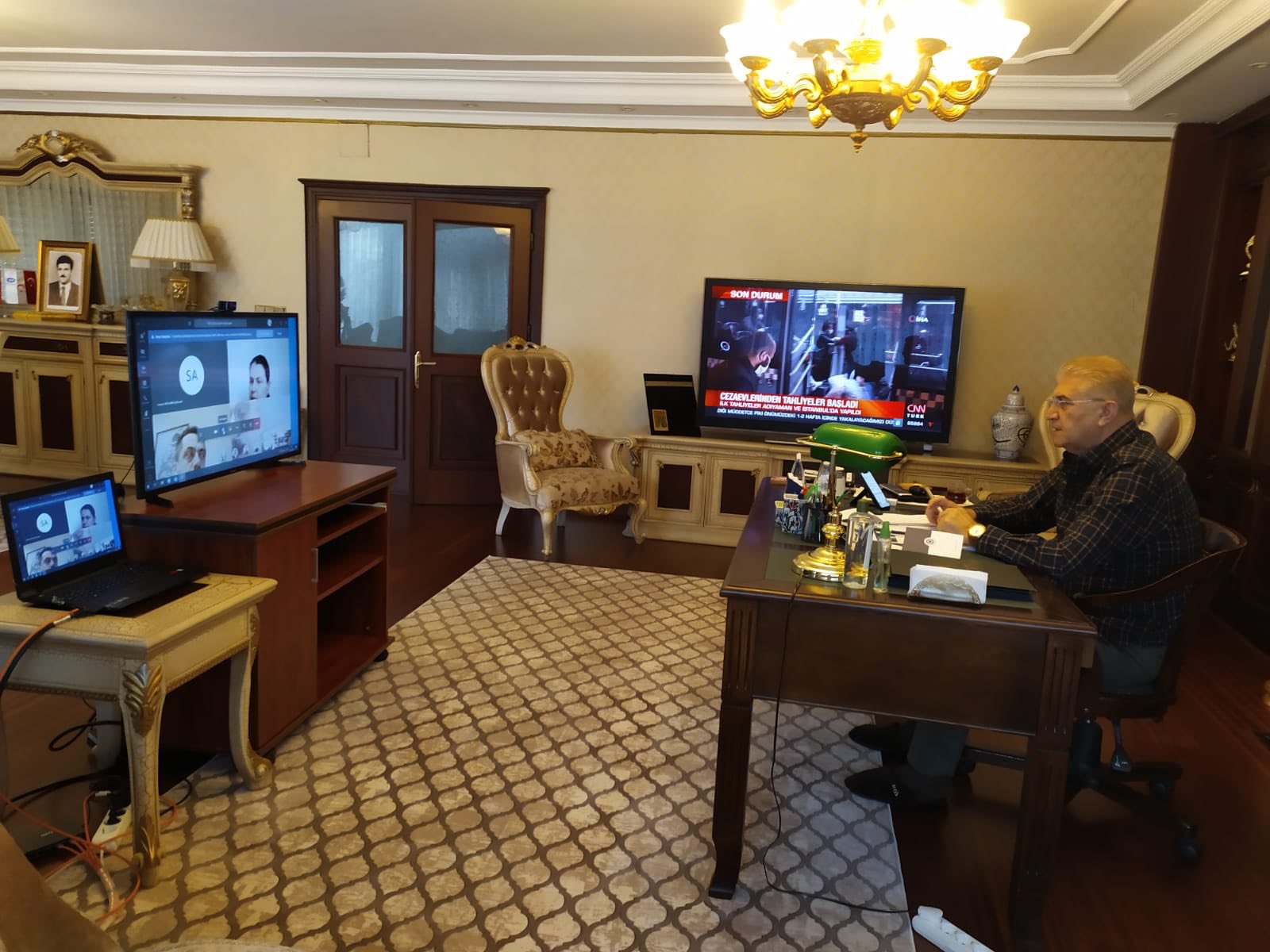 Kıbrıs İlim Üniversitesi (KİÜ) İcra Kurulu toplantısı gerçekleştirildi
COVID-19 sebebiyle online gerçekleştirilen toplantıda Doç. Dr. Mustafa Aydın "Biz bize yeteriz her şartta ve koşulda kesintisiz eğitimle öğretmeye devam" diye konuştu.
---
Cyprus Science University (CSU) Executive Board meeting was held
Assoc. Prof. Mustafa Aydın said that "we are fully equipped to continue teaching with uninterrupted education under all conditions."at online meeting due to COVID-19.