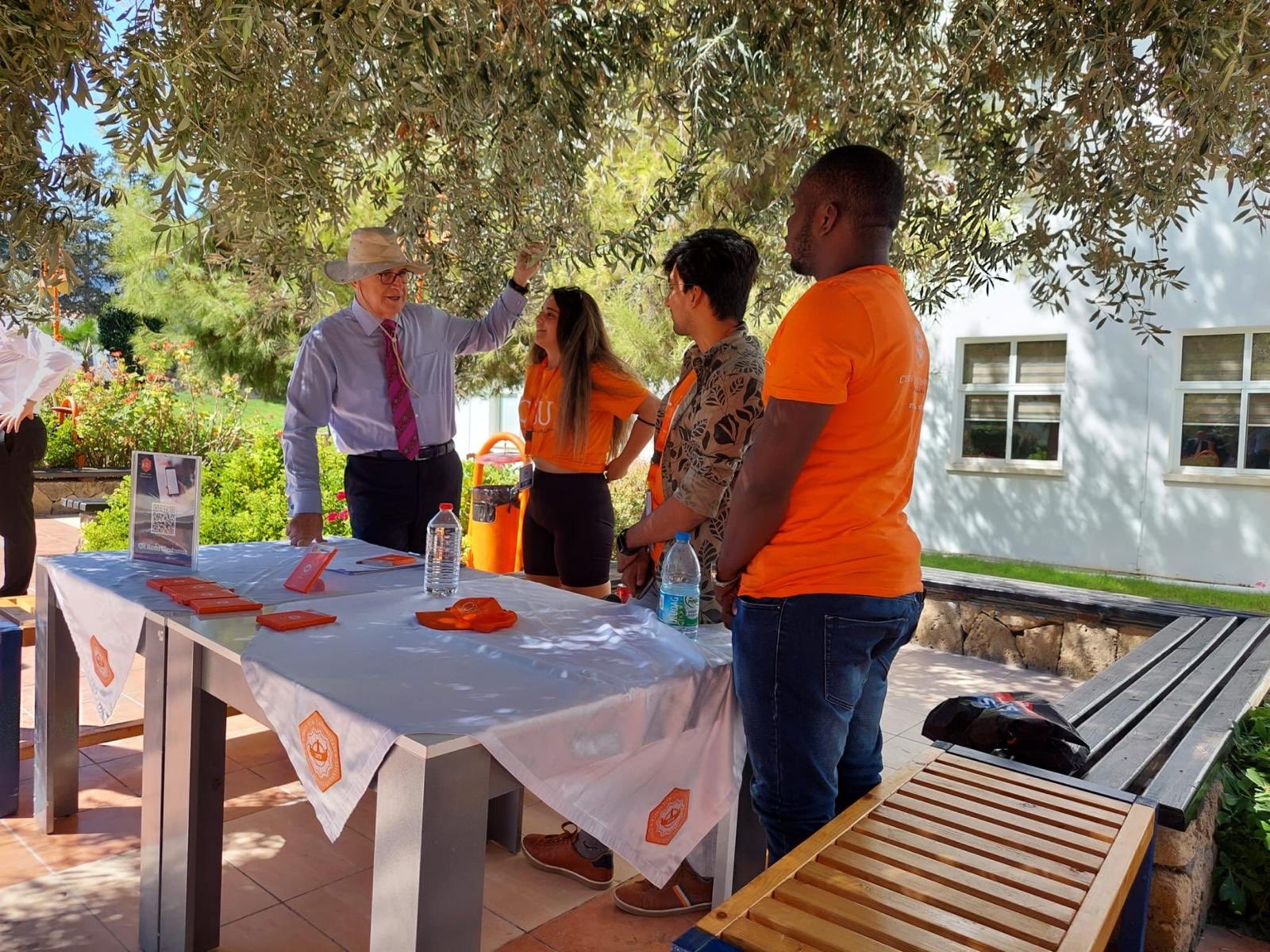 İstanbul Aydın Üniversitesi Mütevelli Heyet Başkanı ve Kıbrıs İlim Üniversitesi Onursal Başkanı Doç. Dr. Mustafa Aydın, CSU'da bir dizi görüşme gerçekleştirdi. Hem Kıbrıs İlim Üniversitesinin akademik ve idari kadrosuyla hem de öğrencilerle bir araya gelen Aydın, yeni döneme yönelik hazırlıkları yerinde gördü.
Mevcut hazırlıklarla birlikte, kampüste inşaatına başlanacak yeni bina ile ilgili incelemelerde bulundu ve öğrencilerin yeni döneme ilişkin değerlendirmelerini aldı.
---
CYPRUS SCIENCE UNIVERSITY HONORARY PRESIDENT ASSOC. PROF. MUSTAFA AYDIN HAD INTERVIEWS IN CSU
Istanbul Aydın University President and Cyprus Science University Honorary President Assoc. Prof. Mustafa Aydın had a range of meetings in CSU.
Coming together with both academic and administrative staff and students of Cyprus Science University Aydın, saw the preparations intended for the new period on the spot.
Examining related to the new building which started the construction with current preparations, he took students' opinions for the new period.