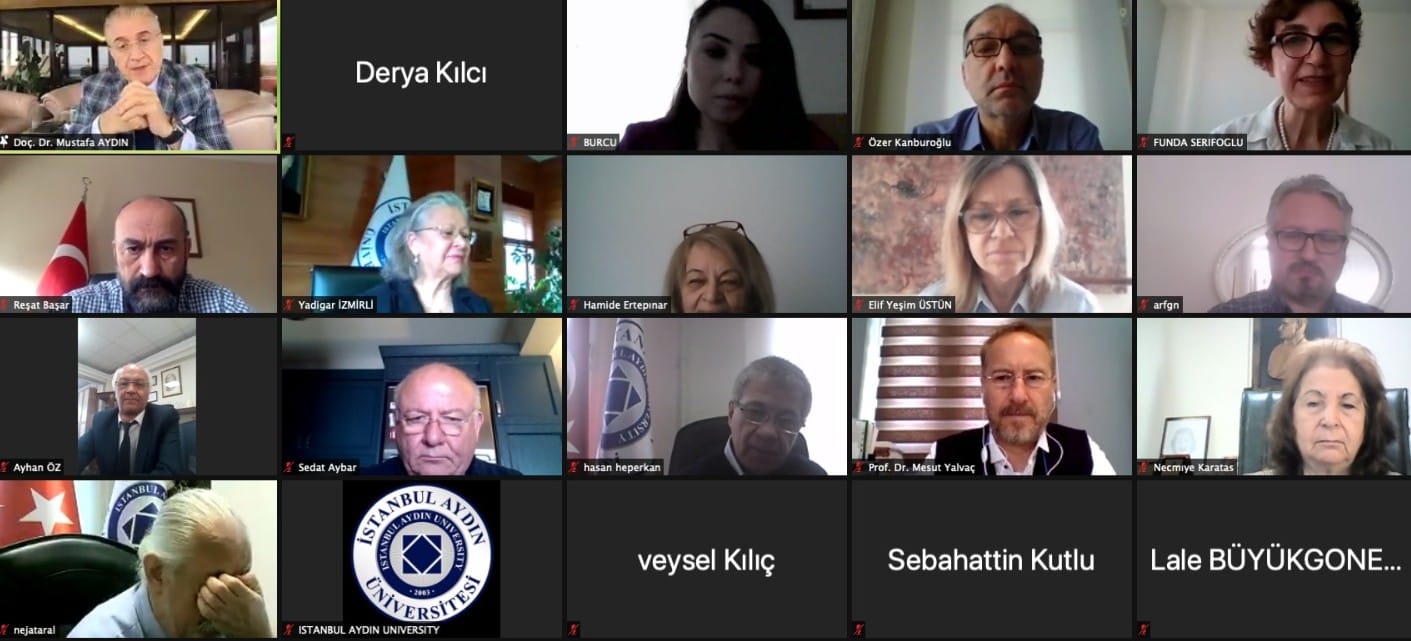 İstanbul Aydın Üniversitesi (İAÜ) "Koçvari Mentorluk" eğitimlerini online olarak gerçekleştirdi
İstanbul Aydın Üniversitesi (İAÜ) üst düzey yönetim, orta kademe yönetim ve idari birimlerin yönetim kademlerinde görev yapan akademik ve idari çalışanlar için koçvari mentorluk eğitimleri verildi. Etkileşimli olarak yürütülen eğitim seminerlerinde yöneticilerin  yönettikleri birimlerde görev yapan kişilerle iletişim kurarken, onları daha iyi performans için motive ederken ve takım için etkileşimi desteklerken kullanabilecekleri bazı teknikler paylaşıldı. Yöneticilerin liderlik kapasitelerini geliştirmelerine ve hayata daha etkin yansıtmalarına destek verecek öneriler değerlendirildi.​
Istanbul Aydın University (IAU) conducted "Coach-like Mentoring" training online.
Coach-like mentoring trainings were provided for academic and administrative employees working at the top-level management, middle-level management and administrative levels of Istanbul Aydın University (IAU). In the interactive training seminars, some techniques that managers can use when they communicate with the people working in the units they manage, also to motivate them for better performance and to support interaction for the team were shared. Suggestions that will support managers to develop their leadership capacities and reflect on life more effectively were evaluated.