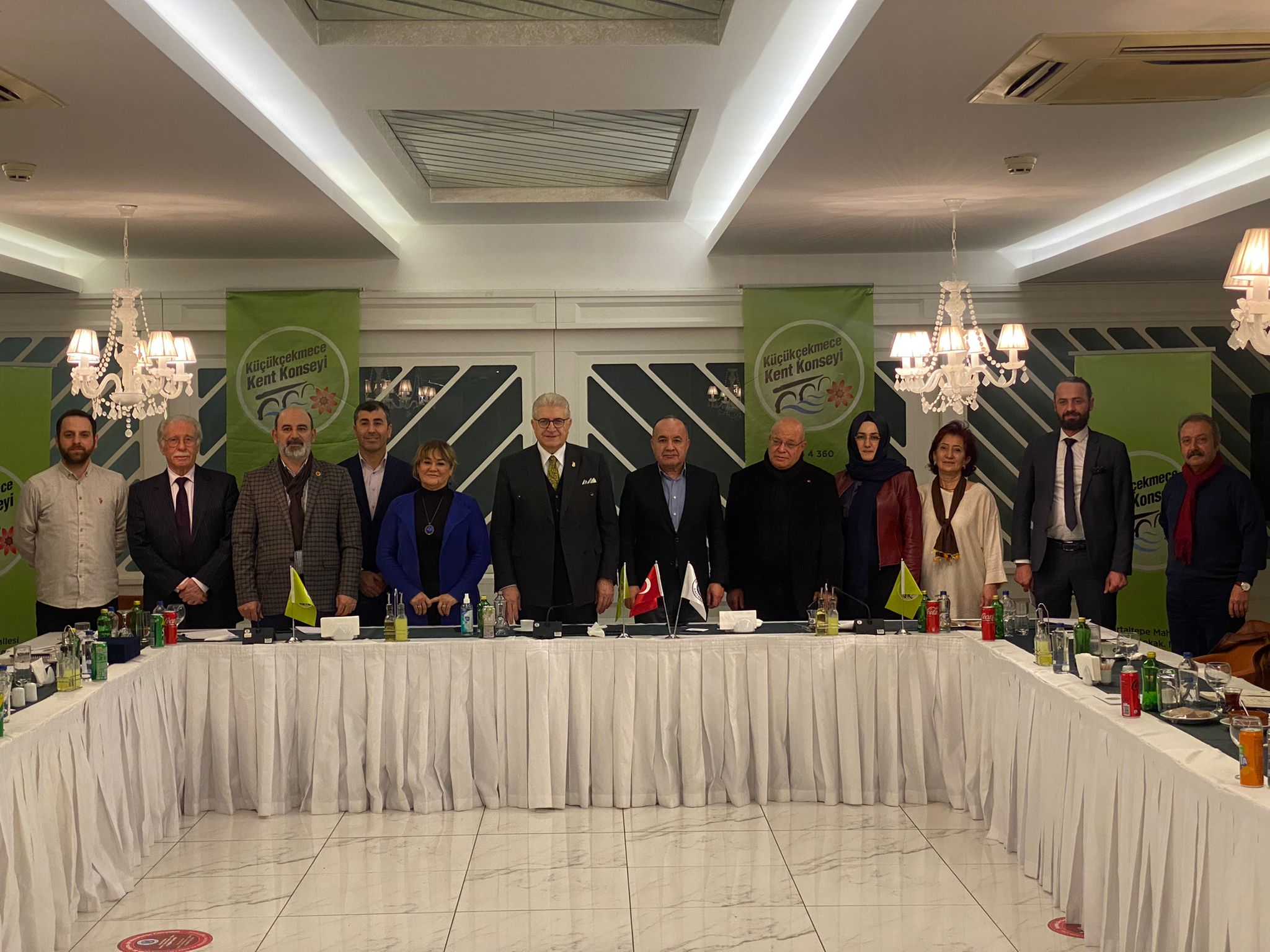 Küçükçekmece Kent Konseyi Yürütme Kurulu Toplantısı, Küçükçekmece Kent Konseyi Başkanı Doç. Dr. Mustafa Aydın'ın başkanlığında gerçekleştirildi.
Geçtiğimiz döneme ait faaliyetler hakkında bilgi verilen toplantıda; gerçekleştirilen etkinliklere ilişkin değerlendirmeler yapılarak, tespit edilen eksikliklere yönelik talepler alındı. Yeni dönem faaliyet planları aktarılarak, Ramazan ayında gerçekleştirilmesi düşünülen etkinlikler hakkında da planlamalar gerçekleştirildi. Ayrıca hazırlıkları süren çeşitli sosyal sorumluluk projeleri, engelliler için planlanan etkinlikler, bağımlılık hakkında düzenlenecek konferans ve yenilenebilir enerji ile ilgili organizasyon gibi çeşitli başlıklar karara bağlandı.
Sosyal faaliyet planları dışında ilçenin bazı bölgeleriyle ilgili mevcut problemler de dile getirildi ve söz konusu bilgiler Küçükçekmece Belediye Başkan Yardımcısı Faysal Güler'e aktarılarak çözüm önerileri alındı.
---
EXECUTIVE BOARD MEETING OF KÜÇÜKÇEKMECE CITY COUNCIL WAS HELD UNDER THE PRESIDENCY OF ASSOC. PROF. MUSTAFA AYDIN
Executive Board Meeting of Küçükçekmece City Council was held under the presidency of Küçükçekmece City Council's President Assoc. Prof. Mustafa Aydın.
Requests defined for the identified deficiencies by evaluating the performed activities in the meeting. They talked about the new term activitiy drafts and planned activities to be carried out in Ramadan. Moreover, several social responsibility projects, the scheduled activies for the handicapped people, conferences for addiction, the organizations on renewable energy subjects were determined.
Except for social activity plans, the current problems of some district regions expressed. These problems conveyed to Küçükçekmece Deputy Mayor Faysal Güler and solution suggestions offered.