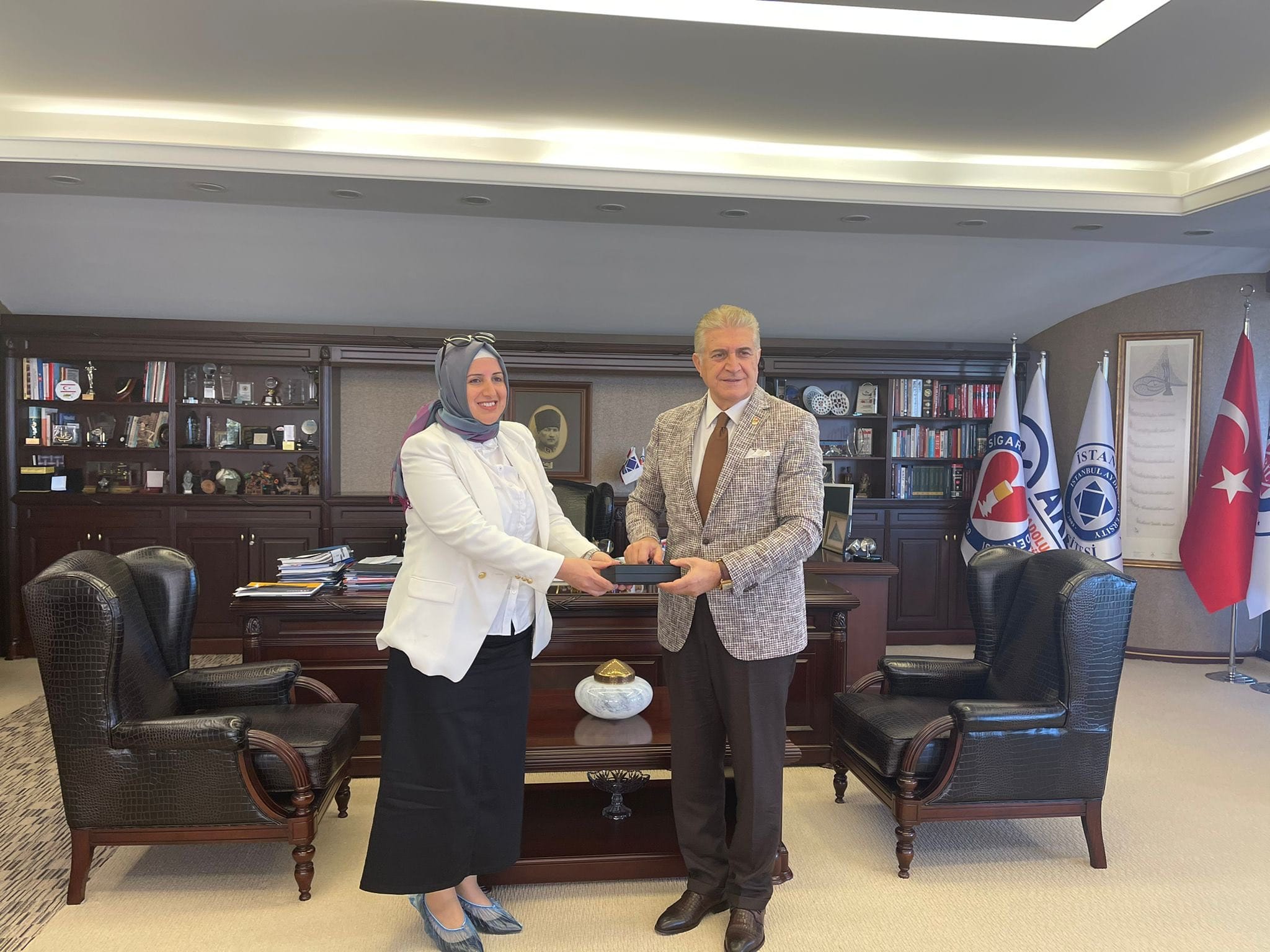 Uluslararası hizmet veren inşaat firmaları arasında yer alan Libya-Selant Group Yatırım Yönetim Kurulu Başkanı Sebahat Saymaz, İstanbul Aydın Üniversitesini (İAÜ) ziyaret ederek Mütevelli Heyet Başkanı Doç. Dr. Mustafa Aydın ile görüştü.
Doç. Dr. Aydın, Saymaz'ın ziyaretine ilişkin "Sayın Sebahat Saymaz ve ekibi ile yeni projelerde iş birliği noktasında görüş alışverişinde bulunduk. Projelerimizin her aşamasında yüksek kalitede çalışmalar yapmak, süreçlerimizi geliştirmek, ortak paydaşlarımız ve topluma değer katarak ilerlemeyi hedeflemekteyiz." açıklamasını yaptı. 
---
THE CHAIRMAN OF THE BOARD OF LIBYA SELANT VISITED TO IAU
Sebahat Saymaz, the Chairman of Libya-Selant Group Investment Board which is among the construction companies providing international service, visited Istanbul Aydın University (IAU) and met with the president of Istanbul Aydın University Assoc. Prof. Mustafa Aydın.
Assoc. Prof. Mustafa Aydın made the statement regarding Saymaz's visit and said, "We exchanged views about cooperation on new projects with Mr. Sebahat Saymaz and his team. We aim to carry out high-quality work at every stage of our projects, to improve our processes, and to progress by adding value to our common stakeholders and society."