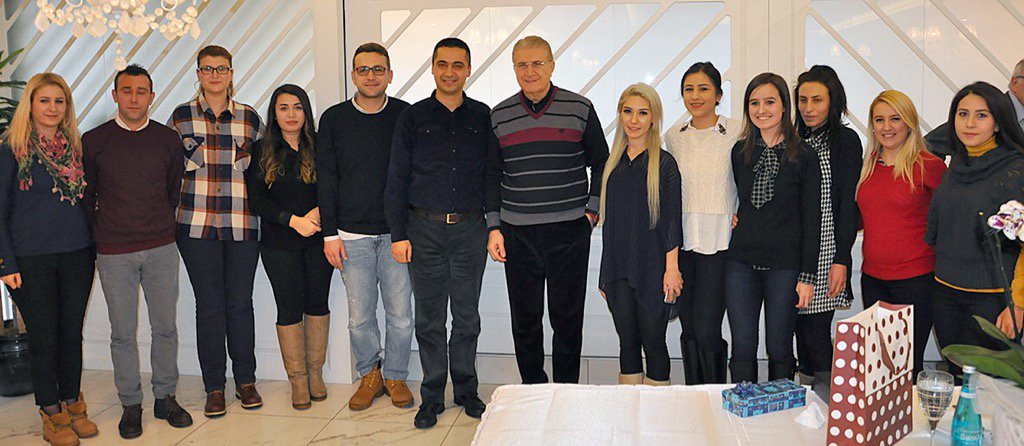 Dünya genelinde yükseköğretime yöne veren ve dünyanın en etkin eğitim ve konferans fuarı olan NAFSA 68. randevusunu Amerika Birleşik Devletleri'nin Denver şehrinde düzenledi.
Uluslararası eğitim profesyonellerinin bir araya geldiği fuarda; uluslararası eğitimde işbirliklerine imza atıldı. İstanbul Aydın Üniversitesi ve Silicon Valley arasında "Siber Güvenlik Projesi" işbirlikleri ön görüldü. En kısa zamanda öğrencilerin ve akademisyenlerin Silicon Valley'de eğitim ve araştırma yapma fırsatları yaratacaklarını belirten DEİK – Eğitim Ekonomisi İş Konseyi Başkanı Dr.Mustafa Aydın; teknolojik altyapısı ile Türkiye'nin önde gelen üniversitelerinden olan Istanbul Aydın Üniversitesi'nin en kısa zamanda Silicon valley'de yerini alacağını belirtti.
---
COLLABORATION MEETINGS WITH NORTH EAST UNIVERSITY AND SILICON VALLEY
NAFSA, leading the higher education worldwide and one of the most influential education and conference expo, held its 68th meeting in Denver, USA.
Gathering professionals of international education, numerous collaborations in international education were initiated. Istanbul Aydın University and Silicon Valley initiated a 'Cyber Security Project.' Stating that students and academicians would have a chance to have education and research in Silicon Valley, DEIK Economics of Education Business Council president Dr. Mustafa Aydin said Istanbul Aydin University, one of the leading universities in Turkey with its technological infrastructure, would have its place in Silicon Valley.
01.06.2016