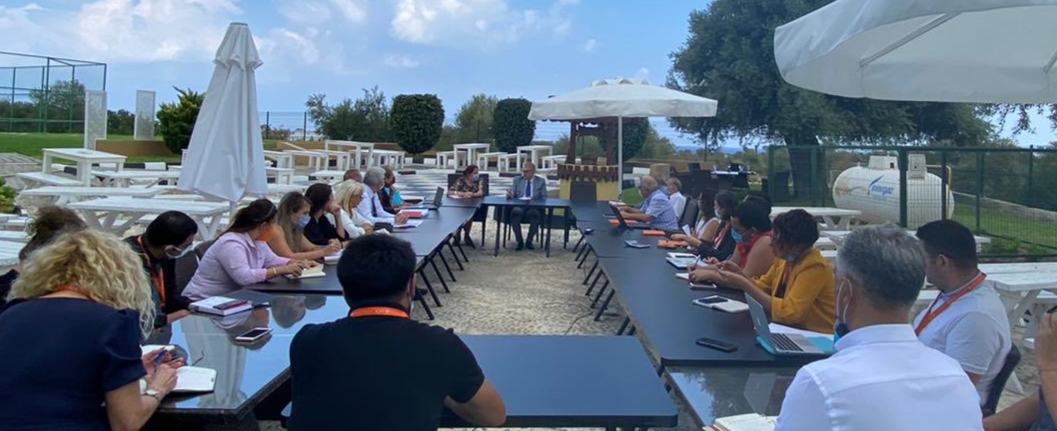 Kıbrıs İlim Üniversitesi (KİÜ) Onursal Başkanı Doç. Dr. Mustafa Aydın başkanlığında akademik yılın açılması ile akademik ve idari birim yöneticileri ile toplantı düzenlendi.
Toplantıda, birim yöneticilerinin yaptığı ve planladığı çalışmalar, talepleri, memnuniyet durumları, öğrenci merkezli yaklaşımın sürekliliği için yapılması gerekenler ve yenilikler kayda alındı.
Doç. Dr. Aydın, "Başarı çıtamız artık çok daha yukarılara ulaştı. İnşallah daha nice başarılara ulaşacağız." diye konuştu.
---
A STUDENT-CENTERED APPROACH WILL CONTINUE
After the opening of the academic year, Honorary President of Cyprus Science University (CSU), a meeting was held with academics and administrators under the chairmanship of Assoc. Prof. Mustafa Aydın.
At the meeting, they talked about studies done and planned by the unit managers, their demands, satisfaction levels, what needs to be done for the continuity of the student-centered approach and innovations.
Assoc. Prof. Aydın said, "Now, we aim to achieve more success than ever before. Hopefully, we will succeed".