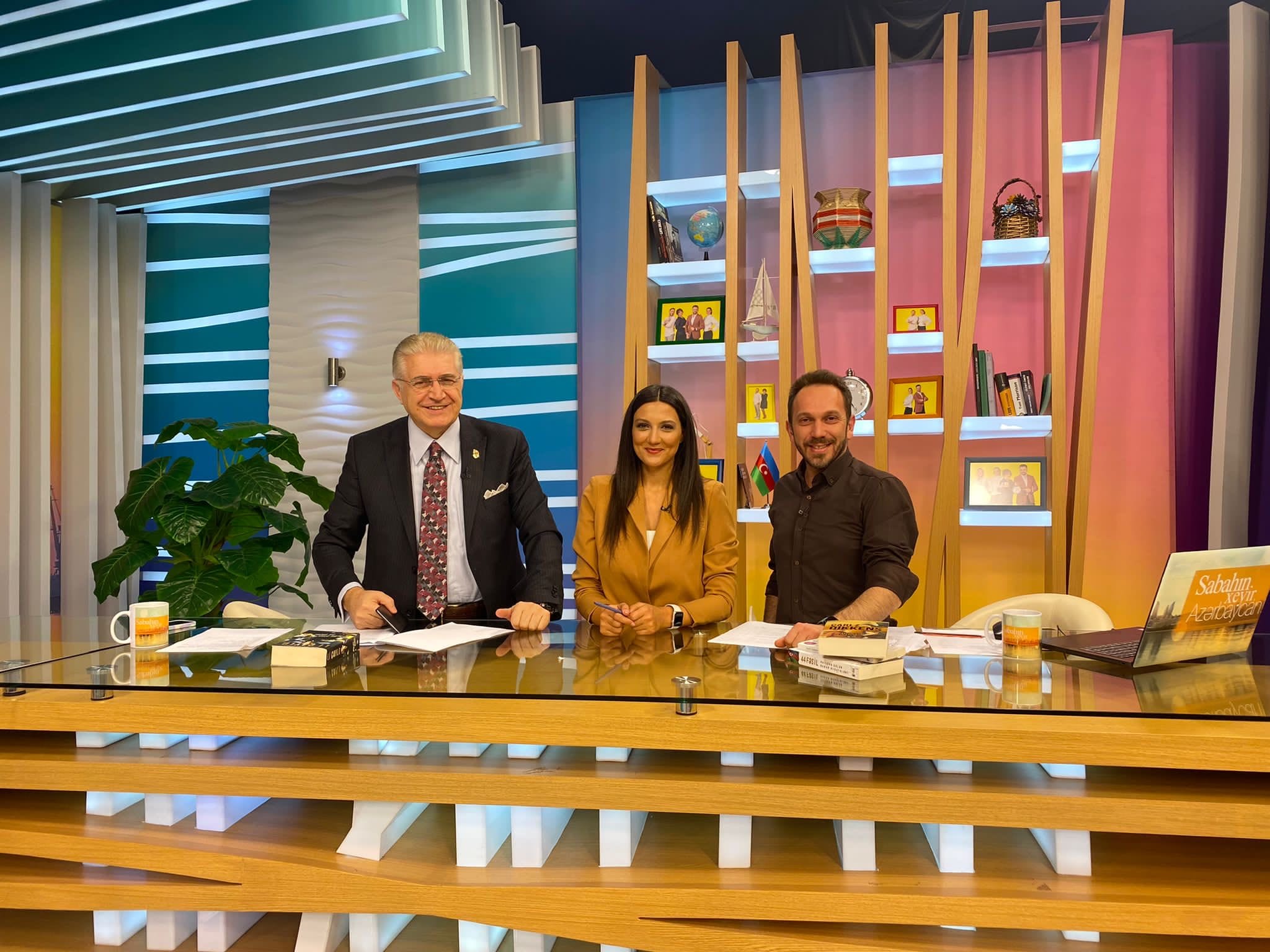 İstanbul Aydın Üniversitesi (İAÜ) Mütevelli Heyet Başkanı Doç. Dr. Mustafa Aydın; Azerbaycan ziyaretinin üçüncü gününde, İctimai TV'de yayınlanan sabah programına katıldı. Aydın, Türkiye-Azerbaycan ilişkileri ve Türkiye'de öğrenim gören Azerbaycanlı öğrencilerin başarıları hakkında önemli açıklamalarda bulundu.
Ortak tarihi ve geçmişi olan Türkiye ile Azerbaycan'ın arasındaki ilişkilerin her zaman dostane olduğunu dile getiren Aydın; Azerbaycan ile Türkiye arasındaki ortak değerlere dayalı samimi ilişkilerin uluslararası arenada ender görülen bir olay olduğunu belirterek, halklar ile devletler arasındaki bu dostluk ve kardeşliği önemli bir zenginlik olarak niteledi.
Türkiye'ye eğitim almak için gelen uluslararası öğrenci sayısının her geçen gün arttığını belirten Aydın, özellikle Azerbaycanlı öğrencilerin Türkiye'deki başarılarına dikkat çekti. İAÜ'deki Azerbaycanlı öğrencilerle sık sık görüştüğünü ifade eden Aydın, öğrencilerin kaliteli eğitim için Türkiye'yi tercih ettiğini ve akademik yönden kazançlarını da önemli bir avantaj olarak gördüğünü dile getirdi.
---
"STUDENTS PREFER TURKEY FOR QUALITY EDUCATION"
The president of Istanbul Aydın University (IAU) Assoc. Prof. Mustafa Aydın attended the morning TV show broadcasted on Ictimai TV. Aydın made statements about Turkey- Azerbaijan relations and the success of Azaerbajian students who study in Turkey.
Aydın stated that the relations between Turkey and Azerbaijan, which have a common history and past, have always been friendly and he noted that sincere relations between Azerbaijan and Turkey based on common values are a rare event in the international arena. He described this friendship and brotherhood between nations and states as an important wealth.
Stating that the number of international students coming to Turkey for education is increasing day by day, Aydın drew attention to the success of Azerbaijani students in Turkey. Stating that he frequently meets with Azerbaijani students at IAU, Aydın said that students prefer Turkey for quality education and he considers their academic earnings as an important advantage.