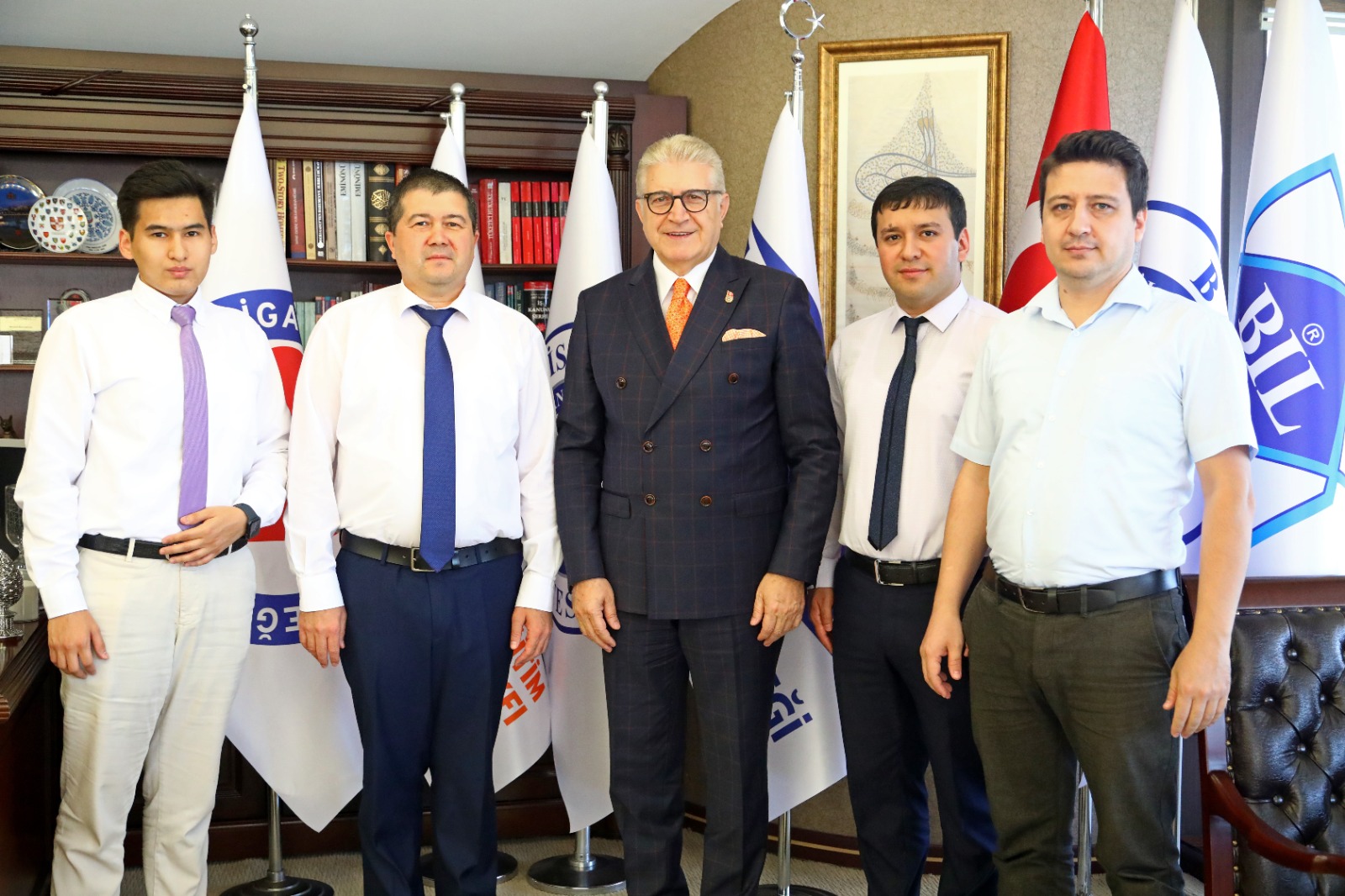 Özbekistan Taşkent Teknik Enstitüsünün temsilcileri, Avrasya Üniversiteler Birliği (EURAS) ile iş birliği görüşmeleri kapsamında İAÜ'yü ziyaret ettiler. Kampüsü gezerek İAÜ'nün çalışma ortamı ile ilgili incelemelerde bulunan konuklar, ardından İstanbul Aydın Üniversitesi Mütevelli Heyet Başkanı Doç. Dr. Mustafa Aydın ile bir görüşme gerçekleştirdiler.
Doç. Dr. Mustafa Aydın ile verimli değerlendirmelerde bulunan Özbekistan Taşkent Teknik Enstitüsü temsilcileri, eğitim alanında yapılacak olan uluslararası iş birlikleri ve hayata geçirilecek projelerle ilgili karşılıklı fikir paylaşımı yaptılar. Temsilciler, görüşme sonunda Doç. Dr. Mustafa Aydın'a misafirperverlikleri ve ev sahiplikleri için teşekkür ederek hediye takdiminde bulundular.
---
TASHKENT TECHNICAL INSTITUTE OF UZBEKISTAN REPRESENTATIVES VISITED IAU
Representatives of Uzbekistan Tashkent Technical Institute visited IAU within the scope of cooperation meetings with the Eurasian Universities Association (EURAS). The guests, who visited the campus and examined the working environment of IAU, later, a meeting with the participation of the President of Istanbul Aydın University Assoc. Dr. Mustafa Aydın was held.
The representatives of Tashkent Technical Institute of Uzbekistan made constructive evaluations with Assoc. Prof. Dr. Mustafa Aydın shared ideas concerning international cooperation and projects to be implemented in the field of education. At the end of the meeting, the representatives thanked Associate Professor Mustafa Aydın for their hospitality and hosting and presented them with gifts.