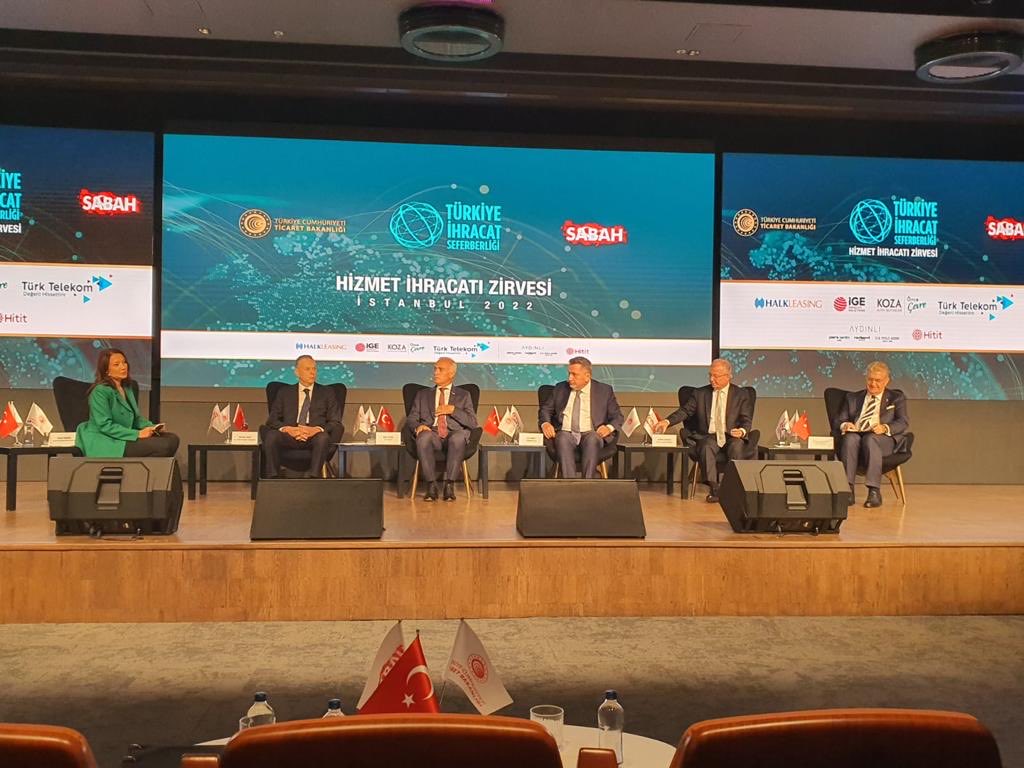 The event titled "Service Export: Information Sector" with the scope of Türkiye Export Mobilization Project, was held on 18th November 2022 in İstanbul Turkuvaz Media Center with the participation of T.R. Minister of Commerce Mehmet Muş.
HİB Vice President and HİB Education Committee President Assoc. Prof. Mustafa Aydın also made a speech on panel themed "Service Export Vision of Türkiye, Opportunities and New Incentives" that coordinated within the summit.
Making important evaluations on service sector, Assoc. Prof. Mustafa Aydın pointed out the strategic important of the information sector in his speech at the panel. Emphasizing that the informatics field has a very serious potential in the sector, Aydın mentioned that a strong informatics substructure is essential in order to take service exports to higher levels.