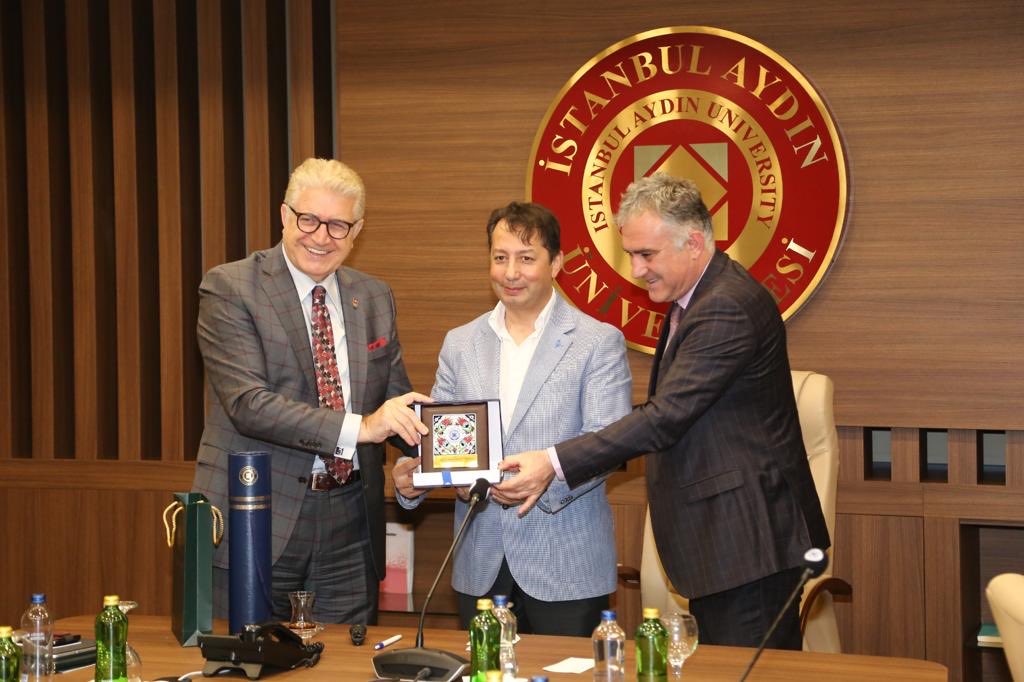 Pandemi sonrası yeniden çalışmalarına hız veren Batı Platformu, verilen aranın akabinde Tarım ve Gıda Güvenliği temalı ikinci toplantısını düzenledi. Toplantıya İstanbul Aydın Üniversitesi (İAÜ) Mütevelli Heyet Başkanı Doç. Dr. MustafaAydın, İAÜ rektör yardımcıları, dekanlar, dekan yardımcıları, öğretim üyelerinin yanı sıra iş insanları ve İstanbul İl Tarım ve Orman Müdür Yardımcısı Nazif Koca da katıldı.
Konferansın ana konuşmacısı olan İstanbul Teknik Üniversitesi Öğretim Üyesi Prof. Dr. Burak Berk "Küresel Tekno-Ekonomik Dönüşümde Tarım ve Gıda Güvenliği" başlıklı bir sunum yaparak, katılımcılara yeni süreçteki tarım ve gıda güvenliğiyle ilgili önemli bilgiler aktardı.
---
"AGRICULTURE AND FOOD SAFETY" WESTERN PLATFORM MEETING WAS HELD
Accelerating their work after the pandemic, Western Platform held the second meeting on Agriculture and Food Security after the break. Istanbul Aydın University (IAU) President Assoc. Prof. Dr. Mustafa Aydın, IAU vice rectors, deans, vice deans, academicians, and Istanbul Directorate of Provincial Agriculture and Forestry Vice Director Nazif Koca attended the meeting.
Istanbul Technical University Faculty Member Prof. Dr. Burak Berk, the main speaker of the meeting, made presentation on "Agriculture and Food Security in Global Techno-Economic Transformation", and conveyed important information to the participants about agriculture and food safety in the new process.