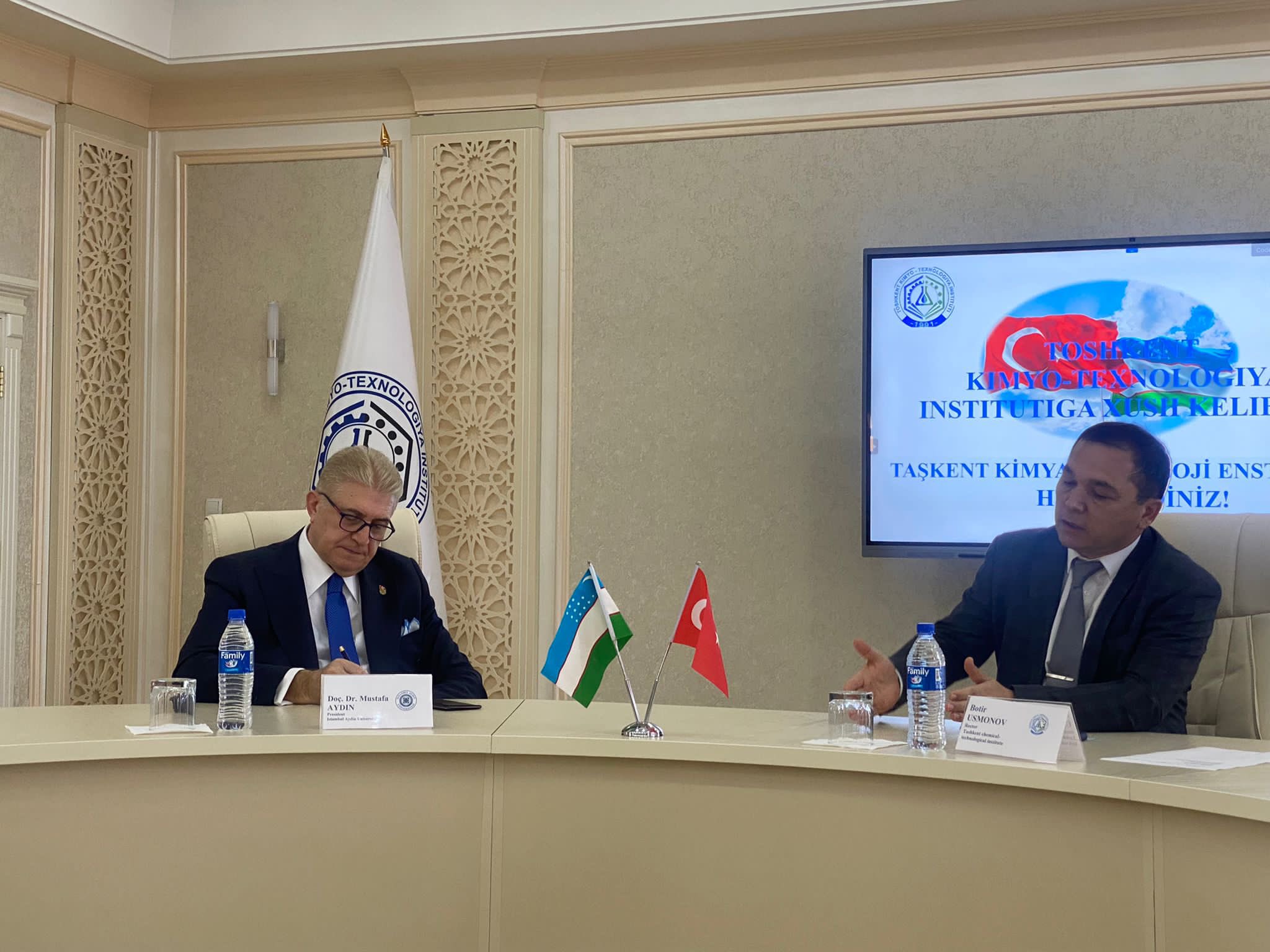 Taşkent Kimya Teknoloji Enstitüsü Rektörü Usmanov Batır Shukurillayevich başkanlığındaki heyetle İAÜ Mütevelli Heyet Başkanı Doç. Dr. Mustafa Aydın ve İAÜ temsilcileri bir araya geldi.
İki üniversite arasında yapılması planlanan iş birliği için bir araya gelinerek akademik işbirliğinin detayları, aşamaları ve çalışma planları görüşüldü. Görüşmenin ardından Rektör Usmanov Batır Shukurillayevich, Doç. Dr. Mustafa Aydın'a üniversitelerini tanıttı ve kampüslerini gezdirerek üniversite bünyesindeki bilimsel merkezler, araştırma laboratuvarları ve teknoloji parkı hakkında bilgiler verdi.
---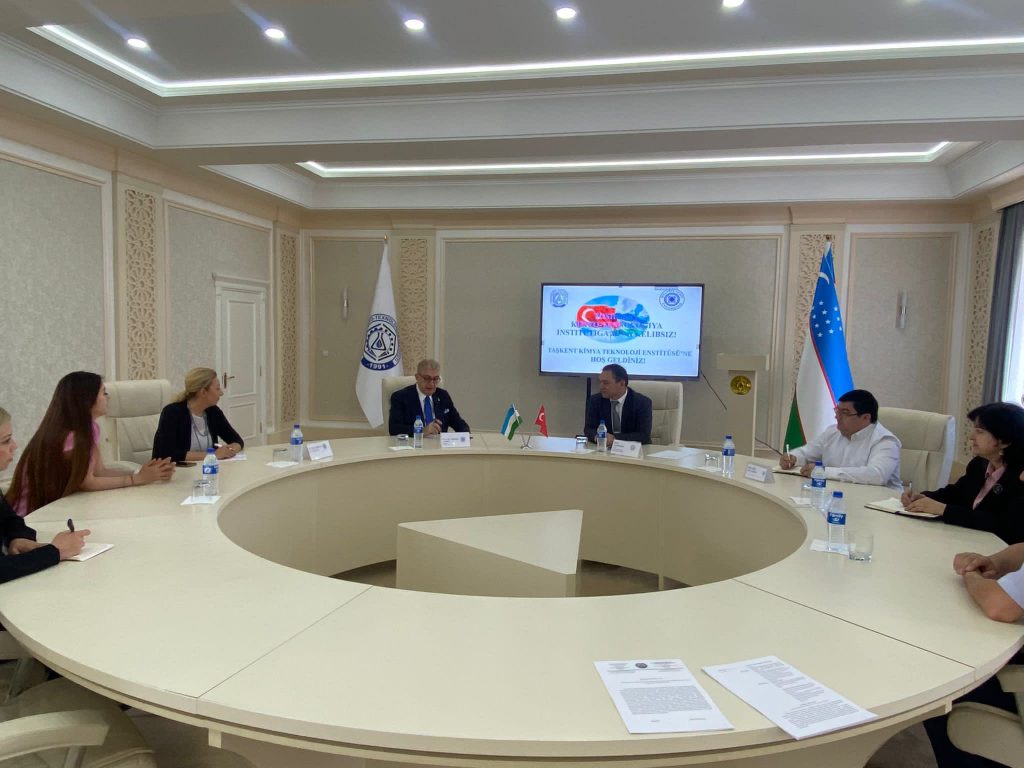 ASSOC. PROF MUSTAFA AYDIN AND TASHKENT CHEMICAL-TECHNOLOGICAL INSTITUTE RECTOR PROF. USMANOV BATIR SHUKURILLAYEVICH HELD COOPERATION MEETING
IAU President Assoc. Prof. Mustafa Aydın and IAU representatives came together with Tashkent Chemical-Technological Institute Rector Prof. Usmanov Batır Shukurillayevich.
They came together to discuss the details, stages and work plans of the planned between the two universities. After the meeting, the Rector Usmanov Batır Shukurillayevich introduced the university, showed around the campus and briefed Assoc. Prof. Mustafa Aydın about scientific hubs, searching labs and technology park within the scope of the university.