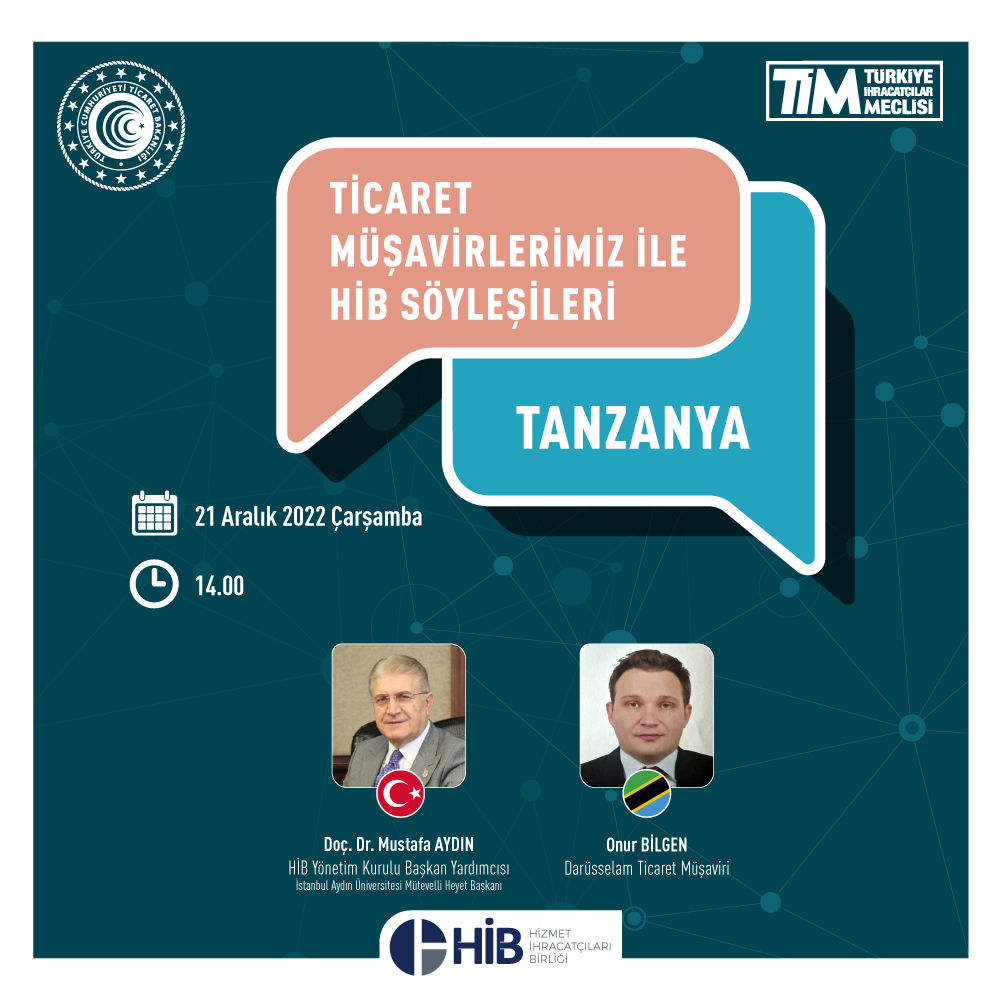 The 18th session of conference series titled "HİB Interviews with Commercial Counsellors" that coordinated online by Service Exporters' Association which operates under the umbrella of Turkish Exporters Assembly, was held on 21th December 2022 with the theme of Tanzania.
The online program, which started with opening speech of HİB Vice President Assoc. Prof. Mustafa Aydın, continued with presentation of Dar es Salaam Commercial Counselor Onur Bilge.
In the presentation, which includes detailed information on service export in Tanzania; was given place to various subjects such as general economic data of Tanzania, foreign trade and social security practices, taxes, investment areas, incentives, logistic infrastructure, staple commodities in exportation. After the presentation, the questions from representatives of participating companies were answered.