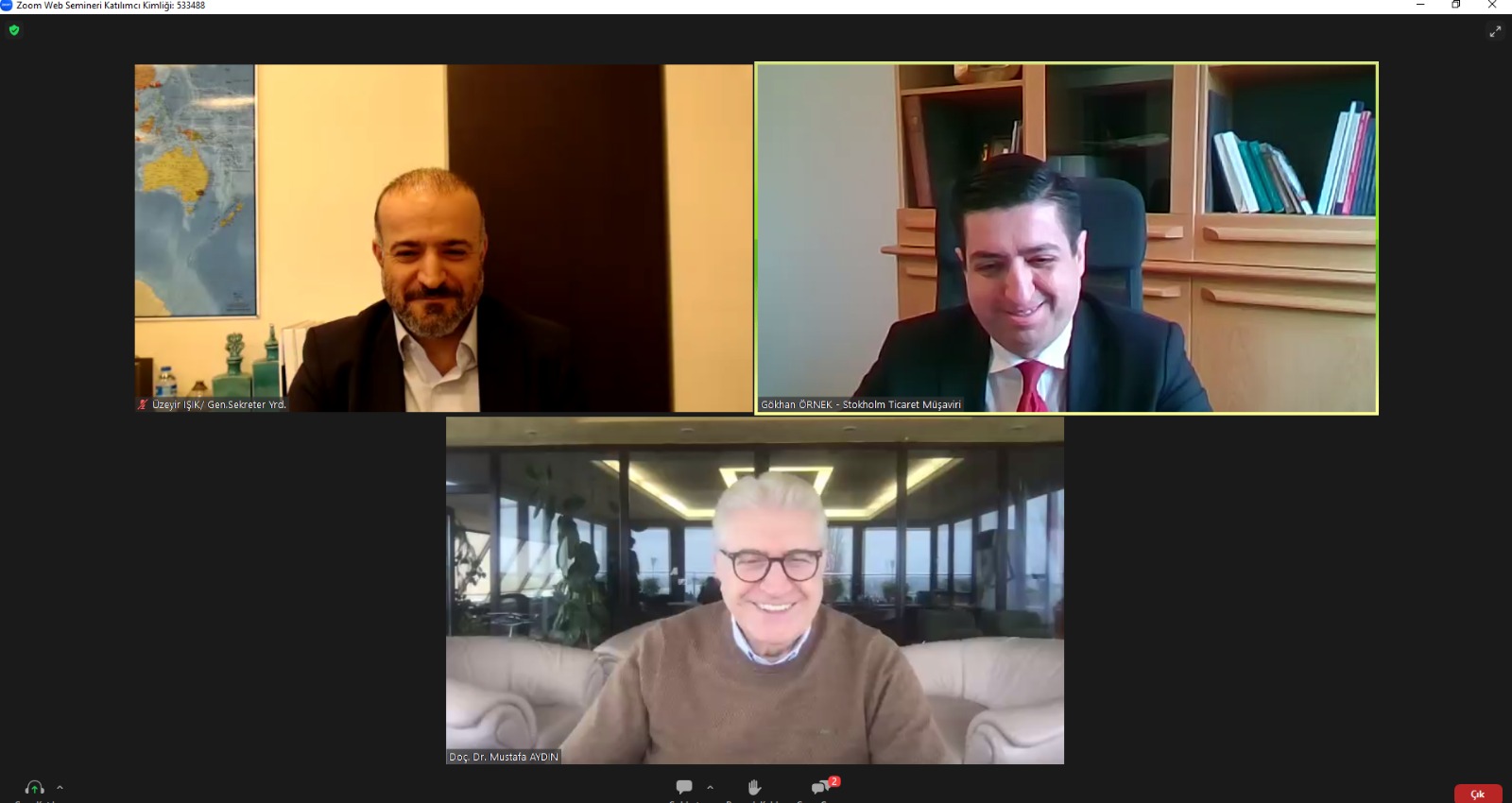 The 22th session of conference series titled "HİB Interviews with Commercial Counsellors" that coordinated online by Service Exporters' Association which operates under the umbrella of Turkish Exporters Assembly, was held on 28th March 2023 with the theme of "Sweden".
The online program, which started with the opening speech of HİB Vice President Assoc. Prof. Mustafa Aydın, continued with presentation of Stockholm Commercial Counsellor Gökhan Örnek.
Including detailed information on service export in Italy in the presentations, information on service exports in Sweden and the political and demographic situations of Sweden were given place. In addition, macroeconomic indicators were shared and information on important sectors and companies was given. Information about product and service trade data in Sweden, bilateral trade between Turkiye and Sweden, foreign investor data and current investment opportunities were presented. After the presentations, the questions from representatives of participating companies were answered.