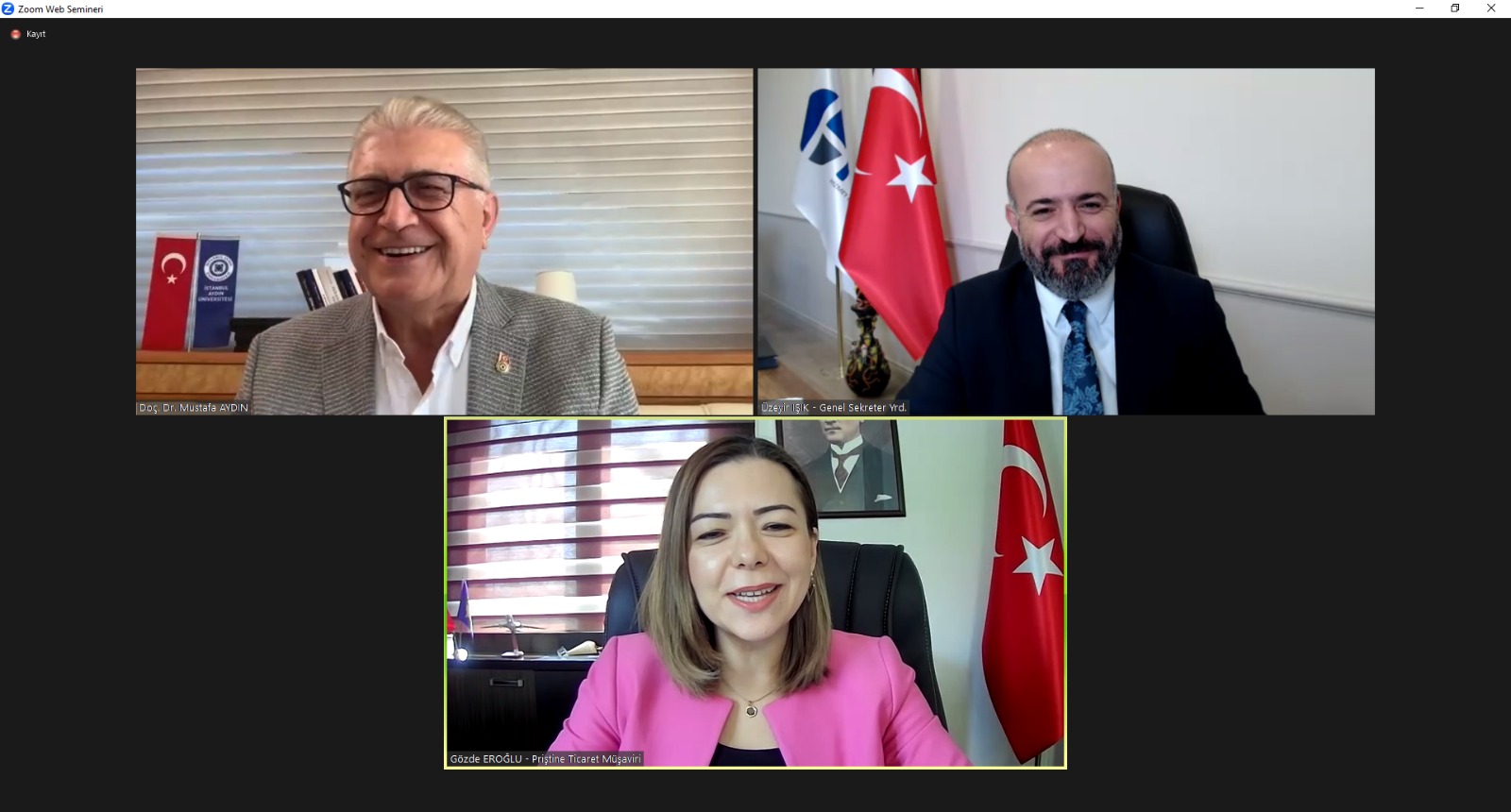 The 36th session of conference series titled "HİB Interviews with Commercial Counsellors" coordinated online by Service Exporters' Association operating under the umbrella of Türkiye Exporters Assembly, was held on 5th October 2023 with "Kosovo".
The online program started with the opening speech of HİB Vice President Assoc. Prof. Mustafa Aydın and continued with the presentation of Pristine Commercial Principal Consultant Gözde Eroğlu and the participation of HİB Deputy Secretary General Üzeyir Işık.
Including detailed information on service export in Kosovo in the presentations, general economic condition of Kosovo, foreign trade data, Kosovo business culture, international service trade, service sector in Kosovo subjects discussed.
After the presentations, the questions from representatives of participating companies were answered.