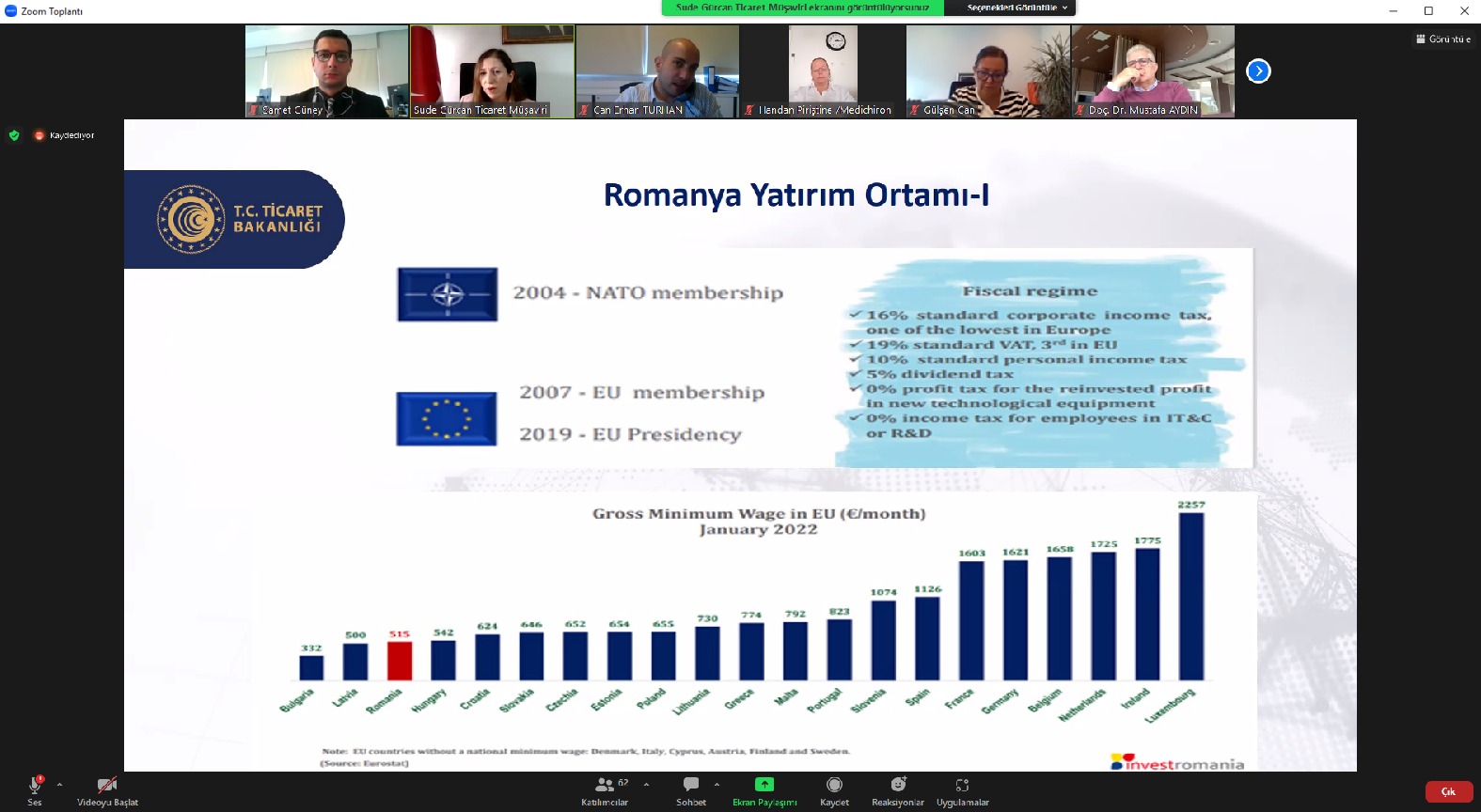 The first session of October of online conference series titled "HİB interviews with Commercial Counsellors" that coordinated by Service Exporters' Association which operates under the umbrella of Turkish Exporters Assembly, was held on 5th October 2022 with the theme of Romania.
The online conference started with the opening speech of HİB Vice President Assoc. Prof. Mustafa Aydın. Then, Bucharest Commercial Counselors Sude Gürcan, Mehmet Naci Akdoğan and Constanta Commercial Attaché Aygün Eski shared their presentations about the topic involved current datas.
Important topics discussed in the presentations included Romania's current economic situation and foreign trade, import-export items, bilateral trade between Romania and Turkey, service export between Romania and Turkey, the investment climate in Romania, the current state of service sectors, and Romania's logistic situation.
The questions from representatives of participating companies were answered at the end of the webinar, which was beneficial in terms of transferring information, opinions, and visual content.