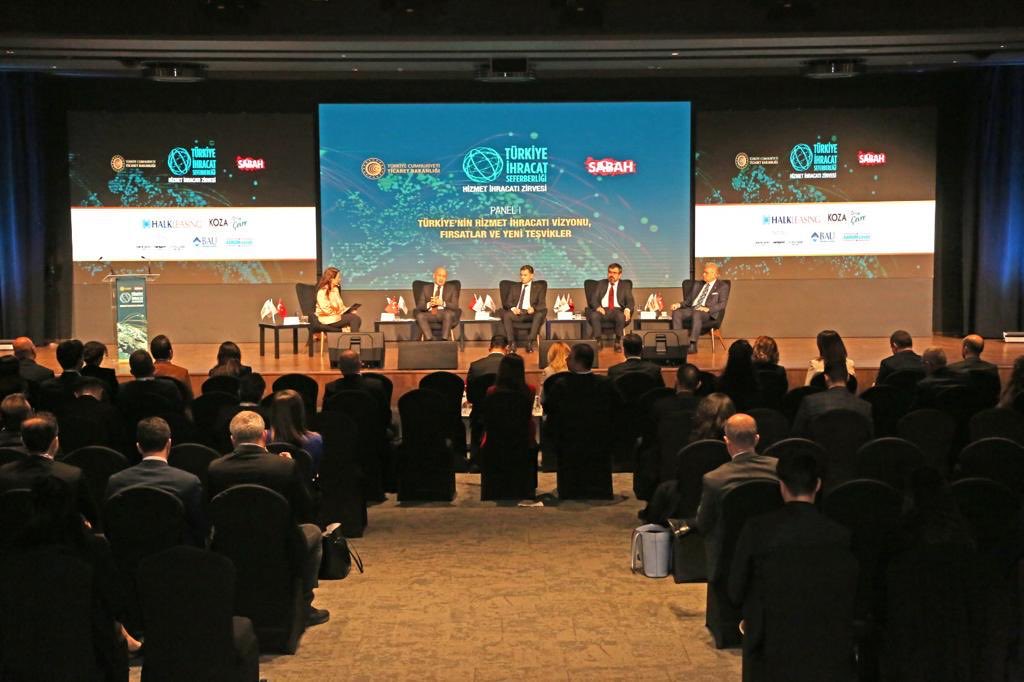 "The Services Export Summit: Education Services' Export" event was realized within the scope of the Turkish Export Mobilization Project. The summit held with the participation of Republic of Turkey Minister of Trade Dr. Mehmet Muş on 29th December 2022 in İstanbul Turkuvaz Media Center.
HİB Vice President and HİB Education Committee President Assoc. Prof. Mustafa Aydın, Turkish Exporters Assembly President Mustafa Gültepe, Republic of Turkey Ministry of Trade International Service Trade General Manager Dr. Emre Orhan Öztelli and Council of Higher Education Vice President Prof. Dr. Haldun Göktaş participated to the panel consisting of two sessions.
On the efficient panel, important information was given about the services sector, our country's current situation of education services, and actions to be taken. In this, context, the problems and solution offers on the international student recruitment also discussed with an extensive perspective.