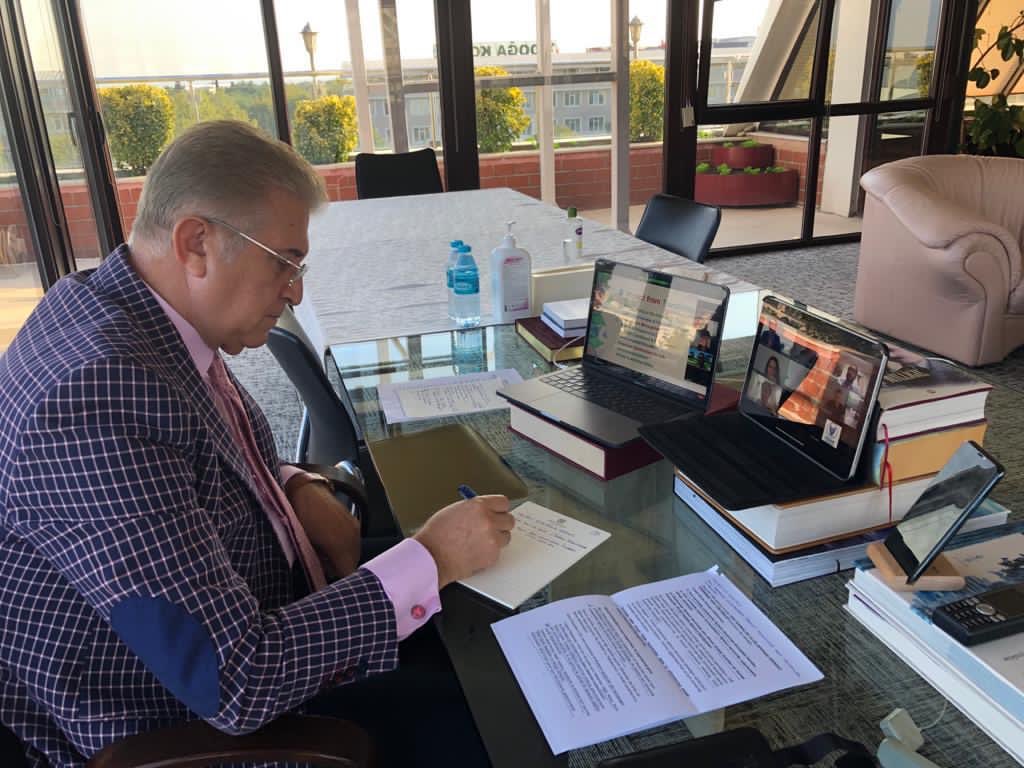 Tim/Hib eğitim komitesi ile toplantı Doç. Dr. Mustafa Aydın'ın katılımıyla gerçekleştirildi.
Hizmet ihracatçıları birliği eğitim komitesi pandemi döneminde sık aralıklarla düzenledikleri toplantılarından bir diğerini 23 Ekim tarihinde gerçekleştirdi. HİB eğitim komitesi başkanı ve HİB yönetim kurulu üyesi Doç. Dr. Mustafa Aydın'ın başkanlığında gerçekleşen toplantıda uluslararası öğrenci temininde yaşanan sorunlar, sanal fuar sonuç raporu, devam eden temin çalışmaları ve gelecek dönemde planlanan faaliyetler ele alındı. Gelecek hedeflere doğru, yürünecek yollar belirlendi.
Meeting with Turkish exporter's assembly and Service Exporters Association education committee was carried out with the participation of Assoc. Prof. Dr. Mustafa Aydın.
Service exporter's association education committee was carried out one of the meetings they often held during the pandemic on 23 October. In the meeting carried out under the presidency of Service Exporters Association Education Committee President and Service Exporters Association Board Member Assoc. Prof. Dr. Mustafa Aydın, problems on international student procure, virtual expo final report, continuing procurements and planned activities in upcoming period were discussed. Towards future objects, routes were determined.