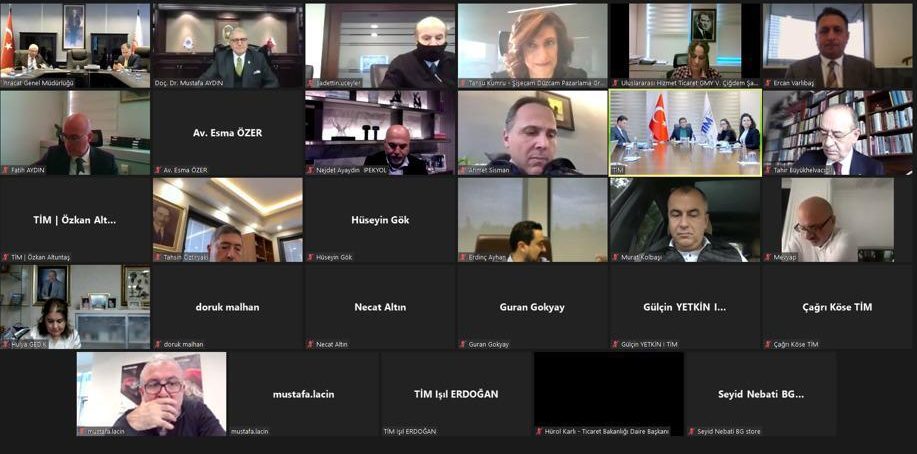 Türkiye İhracatçılar Meclisi (TİM) Marka Konseyi toplantısı, Doç. Dr. Mustafa Aydın'ın katılımlarıyla çevrim içi olarak gerçekleştirildi.
Markaların güncel problemlerine yönelik çözüm önerilerinin paylaşıldığı ve yeni projelerin değerlendirildiği toplantıda, Doç. Dr. Mustafa Aydın markalaşmanın önemine dikkat çekti.
Bir işletmenin misyonunu, amacını ve müşterilerine sunduğu yolları paylaşabilmesi için sağlıklı bir marka konumlandırması yaparak güçlü marka stratejileri oluşturması gerektiğinin altını çizen Aydın; belirlenen stratejilerin de, tüketicilerin temel değerlerini ve pazarda nasıl temsil edilmek istediklerini öğrenerek hazırlanabileceğini hatırlattı.  Ayrıca Doç. Dr. Mustafa Aydın; uygun bir marka stratejisinin, iş birliği ve ortak çalışmalara açık şekilde oluşturulduğunda başarıya ulaşacağını ve müşterilerin sevdiği, etkili, akılda kalıcı bir marka hâline geleceğini vurguladı.
---
TIM BRAND COUNCIL MEETING WAS HELD
Turkish Exporters Assembly (TIM) Brand Council meeting was held online with the participation of Assoc. Prof. Mustafa Aydın.
At the meeting where solutions for current problems of brands were shared and new projects were evaluated, Assoc. Prof. Mustafa Aydın drew attention to the importance of branding.
Aydın underlined that a business firm should create strong brand strategies by making a healthy brand positioning in order to share its mission, purpose and the ways it offers to its customers. He reminded that the strategies determined can be prepared by learning the basic values of consumers and how they want to be represented in the market. Also, Assoc. Prof. Mustafa Aydın emphasized that an appropriate brand strategy will be successful when it is created open to cooperation and collaboration, and it will become an effective and memorable brand that customers love.