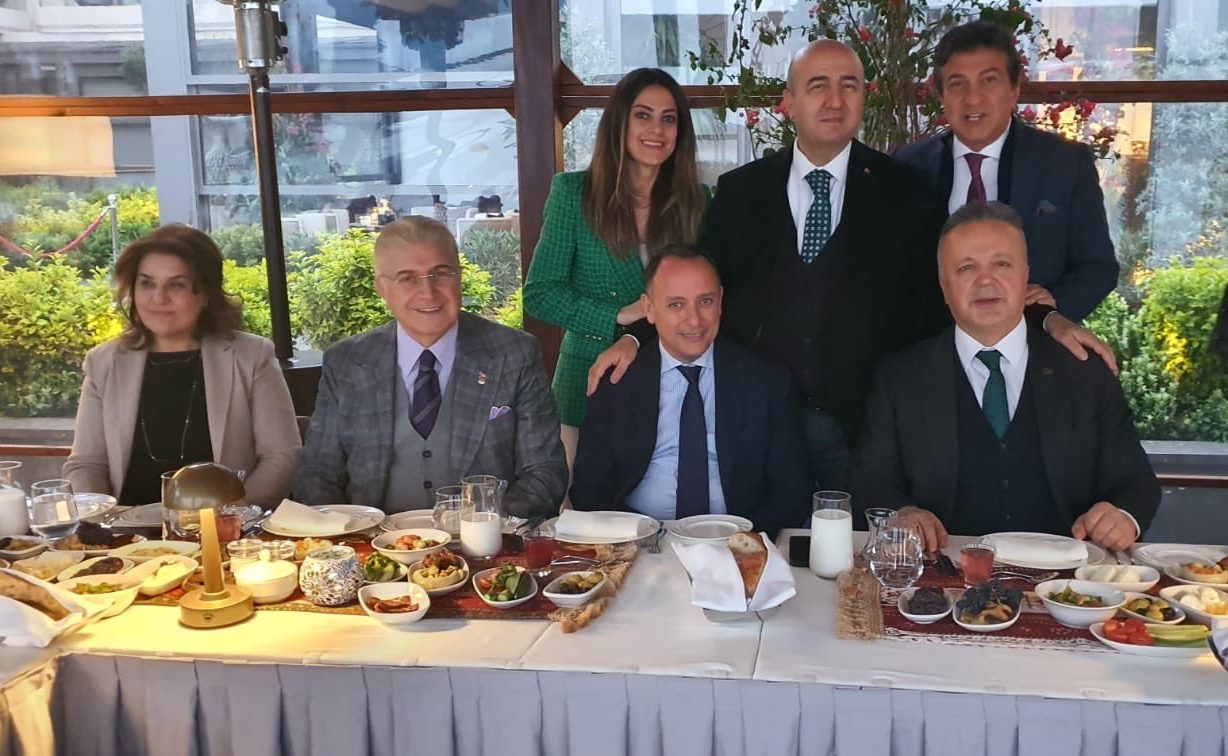 Türkiye İhracatçılar Meclisi'nin (TİM) Marka Konseyi İftarı, TİM MArka Konseyi ve Orka Holding Yönetim Kurulu Başkanı Süleyman Orakçıoğlu'nun ev sahipliğinde gerçekleştirildi.
TİM yönetimi ile Marka Konseyi üyelerinin bir araya geldiği, TİM Başkanı İsmail Gülle'nin de iştirak ettiği iftar yemeğine TİM/HİB Eğitim Komitesi ve İAÜ Mütevelli Heyet Başkanı Doç. Dr. Mustafa Aydın da katıldı.
TİM Başkanı, yöneticileri ve temsilcilerinin bir araya gelip sohbet etme imkânı bulduğu iftar programında; TİM'in planlanmış yakın dönem çalışmalarına ilişkin fikir paylaşımında da bulunuldu.
---
THE BRAND COUNCIL IFTAR DINNER WAS HELD HOSTED BY TİM
Brand Council of Turkish Exporters Assembly iftar dinner hosted by TİM Brand Council and Orka Holding Board Chairman Süleyman Orakçıoğlu was held.
TİM President İsmail Gülle and TİM/HİB Education Council President and İstanbul Aydın University Assoc. Prof. Mustafa Aydın also attended to the dinner which Administrative of TİM and members of Brand Council met.
President, executives and representatives of TİM had the opportunity to come together and have conversations at the iftar dinner and they shared their opinions on planned recent works.