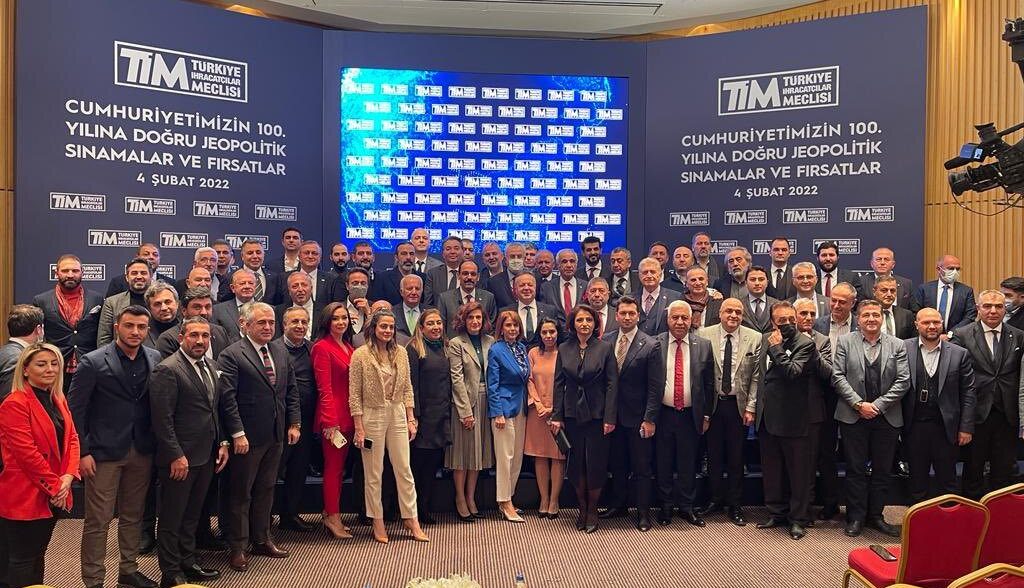 Türkiye İhracatçılar Meclisi (TİM) tarafından düzenlenen "Cumhuriyetimizin 100. Yılına Doğru Jeopolitik Sınamalar ve Fırsatlar" başlıklı konferans, Cumhurbaşkanlığı Sözcüsü İbrahim Kalın'ın katılımlarıyla gerçekleştirildi.
Konferansa, TİM Marka Konseyi Üyesi ve İstanbul Aydın Üniversitesi (İAÜ) Mütevelli Heyet Başkanı Doç. Dr. Mustafa Aydın da katıldı.
Türkiye'nin tarih boyunca ticaretin, siyasetin, kültürün ve jeopolitik güç mücadelelerinin merkezinde yer aldığı ve eşsiz bir coğrafi konuma sahip olduğunun belirtildiği konferansta; Türkiye'nin, konumu itibarıyla her zaman coğrafi sınamalarla karşı karşıya kaldığı vurgulandı.
TİM Başkanı İsmail Gülle açılış konuşmasında; Türkiye'nin, güçlü ve akılcı dış politika yönetimiyle birçok unsurun, aktörün ve dengenin olduğu bir bölgede kendi millî menfaatlerini koruduğunu ve bu sınamalardan fırsatlar çıkarabilmeyi başardığını söyledi.
---
TIM GEOPOLITICAL CONFERENCE WAS HELD WITH THE PARTICIPATION OF PRESIDENTIAL SPOKESPERSON PROF. DR. İBRAHİM KALIN
The conference titled "Geopolitical Tests and Opportunities toward 100th of the Republic" organized by the Turkish Export Council (TİM) was held with the participation of President Spokesperson İbrahim Kalın.
The president of İstanbul Aydın University (IAU) and a member of the TIM Brand Council Assoc. Prof. Mustafa Aydın attended the conference, too.
In the conference, it is stated that Turkey has always faced geographical tests because of its location and that Turkey has a unique geographical location and is at the heart of trade, politics, culture and geopolitical power struggles throughout history.
In his opening speech, TIM President Ismail Gülle said that Turkey has maintained its national interests in a region which has a balance between strong and rational foreign policy management with many elements, actors and has managed to gain opportunities from these tests.