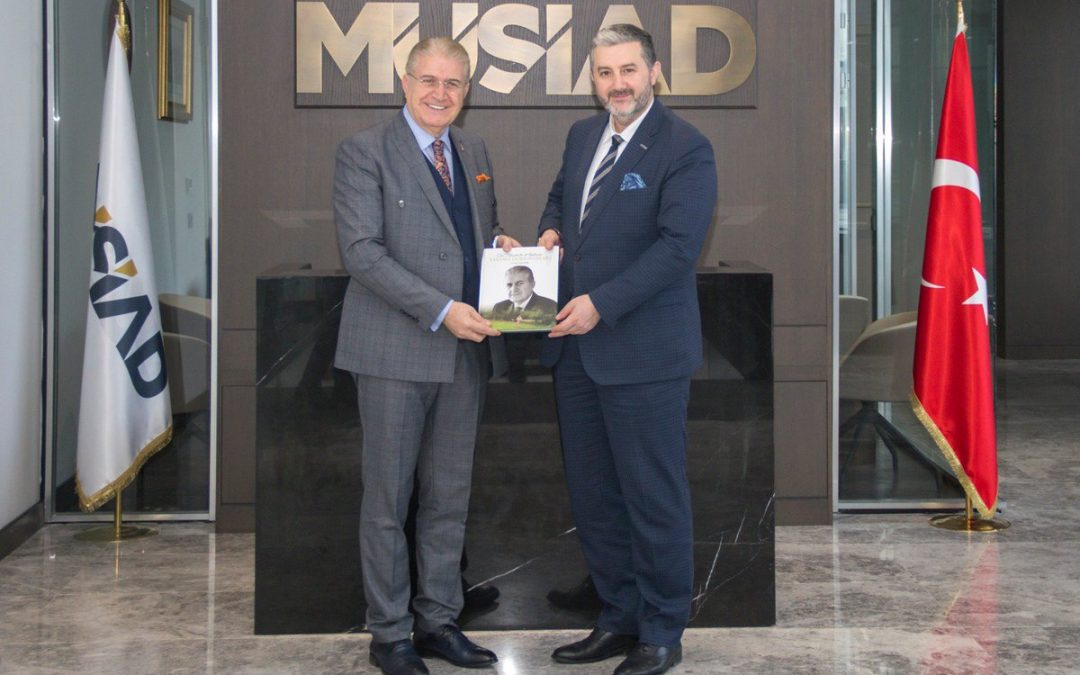 Türk İş adamı ve spor yöneticisi Haluk Ulusoy; İstanbul Aydın Üniversitesi'ne ziyaretlerini gerçekleştirdi.
Trabzon'un değerli iş adamlarının bir araya geldiği kahvaltıda, Ulusoy Holding Yönetim Kurulu Üyeliği ve Ulusoy Turizm A.Ş. Yönetim Kurulu Başkanı Haluk Ulusoy'da katılım gerçekleştirdi.
Kahvaltı sonrasında İAÜ, Mütevelli Heyet Başkanı Dr .Mustafa Aydın'ın eşliğinde kampüs gezisi gerçekleştirildi.
---

Trabzon Businessmen gathers at IAU

Turkish businessman and sports director Haluk Ulusoy visited Istanbul Aydin University.
Businessmen from Trabzon gathered at a breakfast where Haluk Ulusoy, member and chairman of the Board of Ulusoy Holding.
After the breakfast, they took a campus tour with IAU president Dr. Mustafa Aydin.
15.04.2016