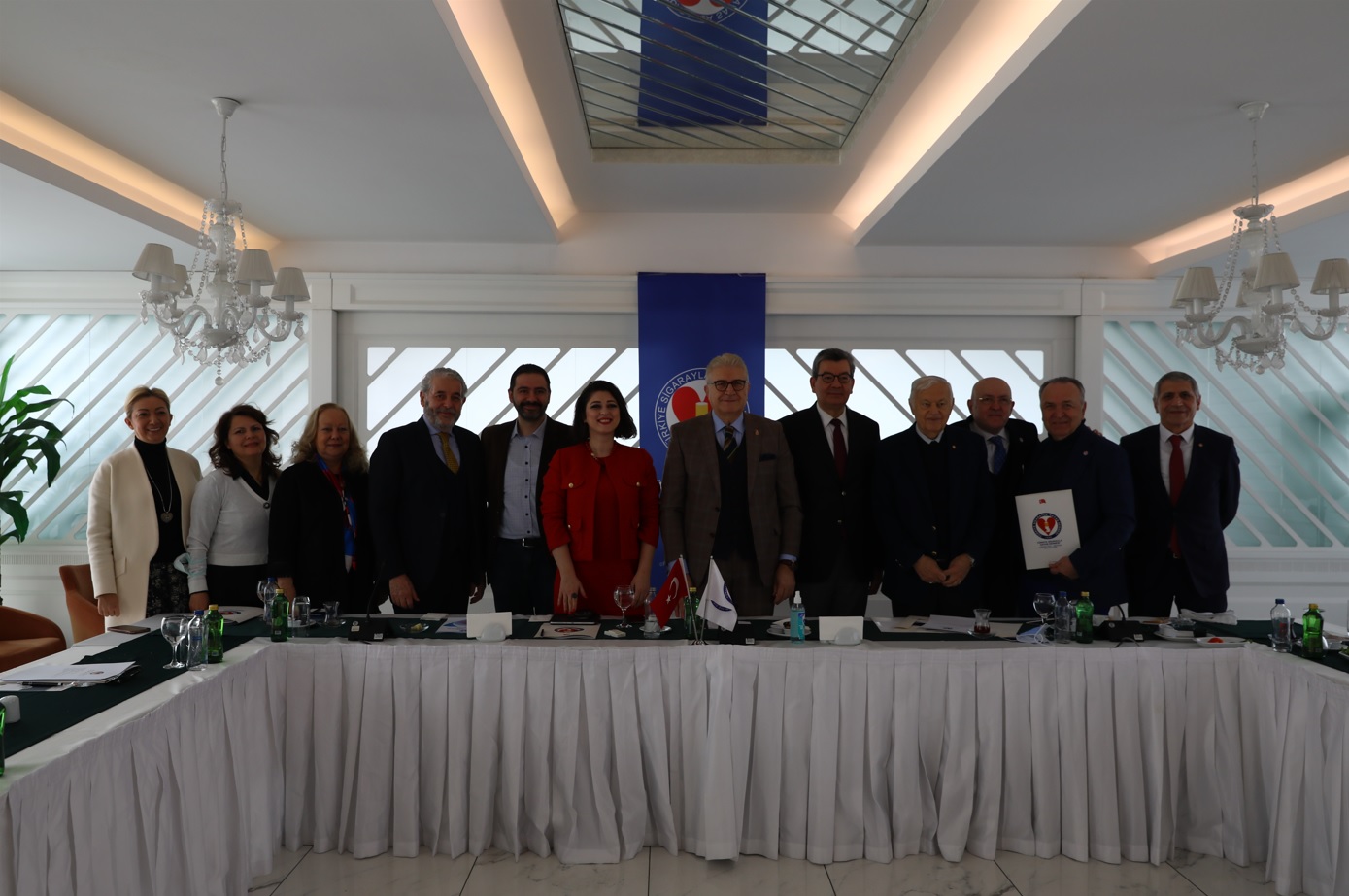 Türkiye Sigarayla Savaş Derneği, 22. Olağan Genel Kurul toplantısını 24 Mart 2022 tarihinde İstanbul Aydın Üniversitesinin ev sahipliğinde gerçekleştirdi.
2021 yılı faaliyetlerinin değerlendirildiği toplantıda, yeni dönem Yönetim Kurulu ve Denetleme Kurulu üye seçimleri yapıldı.
Toplantıda konuşma yapan Türkiye Sigarayla Savaş Derneği (TSSD) Genel Başkanı ve İstanbul Aydın Üniversitesi Mütevelli Heyet Başkanı Doç. Dr. Mustafa Aydın, kamuoyunu düzenli olarak bilgilendirme faaliyetlerinin 2022 yılı içerisinde de aynı verimlilikte sürdürüleceğini kaydetti.
---
THE 22nd TURKISH ANTI SMOKING ASSOCIATION GENERAL ASSEMBLY WAS HELD IN ISTANBUL AYDIN UNIVERSITY
The 22nd Turkish Anti-Smoking Association General Assembly was realized hosted by İstanbul Aydın University on 24 March 2022.
New term Board and Auditing members were elected in the meeting where the activities of 2021 were evaluated.
Speaking at the meeting; the President of Turkish Anti-Smoking Association and İstanbul Aydın University, Assoc. Prof. Mustafa Aydın noted that the activities to inform the public regularly will continue in 2022 with the same efficiency.