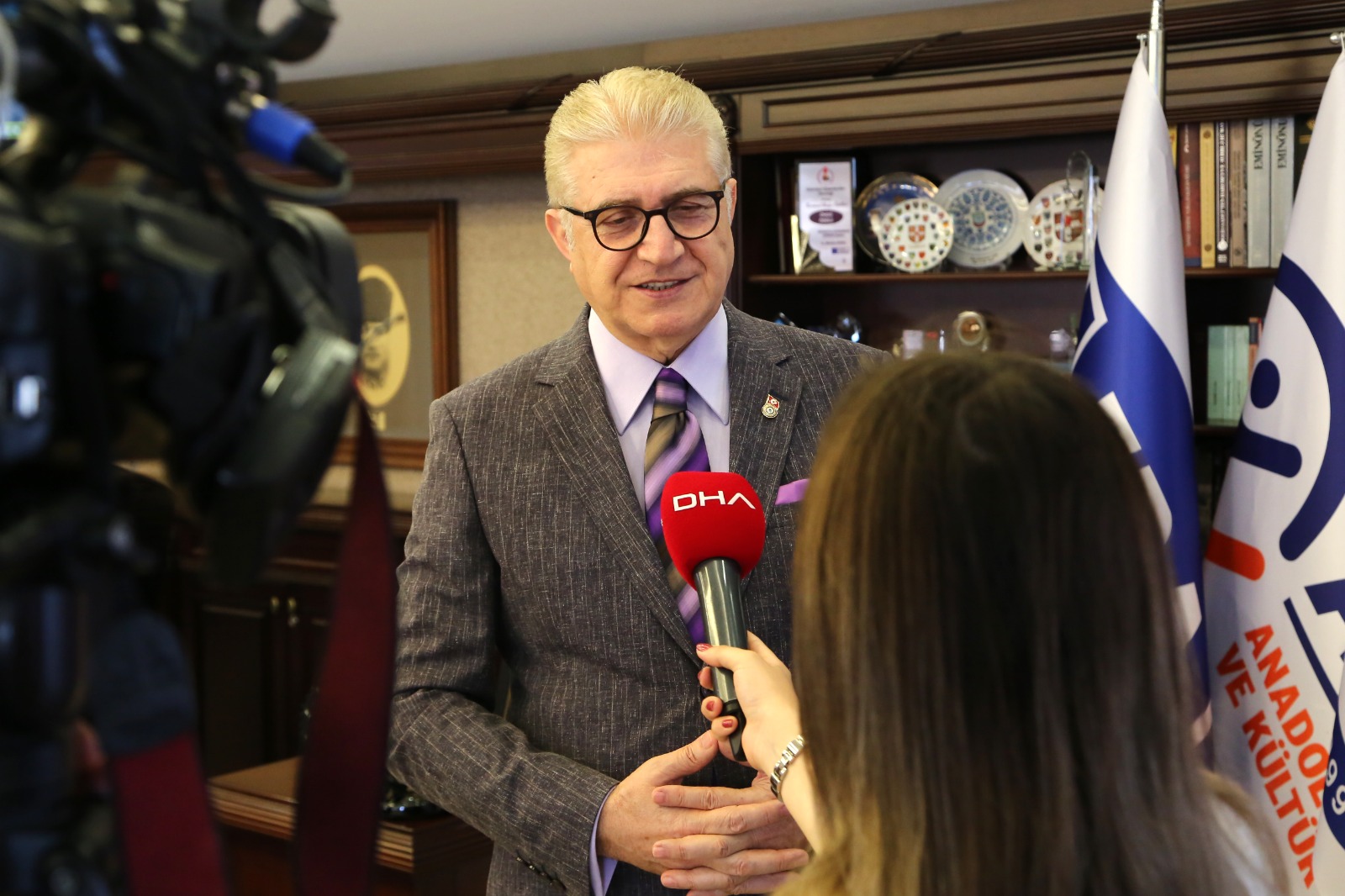 Türkiye Sigarayla Savaş Derneği (TSSD) Doç. Dr. Mustafa Aydın, 31 Mayıs Dünya Sigarasızlık Günü'ne özel olarak DHA'ya röportaj verdi.
Dünya Sigarasızlık Günü'nde farkındalık yaratmak amacıyla sigaranın hem insan sağlığına hem de çevreye verdiği zararlara dair açıklamalarda bulunan Doç. Dr. Mustafa Aydın, dünyada her yıl 7 milyonun üzerinde insanın sigaradan hayatını kaybettiğini söyledi. Sigaranın sadece insanlara değil bitkilere de zarar verdiğini vurgulayan Doç. Dr. Aydın; "Yeni yapılan araştırmaya göre; bitkilerin üzerine atılan sigara izmaritleri, bitkinin büyümesini % 50 engelliyor. Bu korkunç bir şey!" diyerek çevresel zarara da ayrıca dikkat çekti.
Doç. Dr. Mustafa Aydın, orman yangınlarının büyük bir kısmının sigara izmaritinden kaynaklandığını belirterek, "Bildiğiniz gibi, ülkemiz geçen yıl büyük bir yangın felaketi yaşadı. İnsan kaynaklı bu yangınlar sonucunda, ciddi miktarda ormanlık arazi kül oldu. Bu alanların yeniden hayata kazandırılabilmesi için, kurucu başkanı olduğum Yeşil Vatan Platformuyla iş birliği hâlinde çalışıyoruz. Amacımız, yeşilin bol olduğu daha temiz ve yaşanabilir bir çevre yaratmak. Bu bağlamda, 31 Mayıs Dünya Sigarasızlık Günü herkes için bir milat olmalıdır. Bu özel ve uyarıcı günü vesile kılarak, lütfen sigarayı bırakın." dedi.
---
TSSD PRESIDENT ASSOC. PROF. MUSTAFA AYDIN MADE AN INTERVIEW FOR NON-SMOKING DAY
Turkish Anti-Smoking Association President Assoc. Prof. Mustafa Aydın made an interview with DHA on 31 May Non-Smoking Day.
Making a statement about the damage caused by smoking to both human health and the environment in order to raise awareness on the No-Smoking Day, Assoc. Prof. Mustafa Aydın said that over 7 million people die from smoking every year in the world. He emphasized that smoking harms not only people but also plants and said "Latest researches shows that the cigarette stubs thrown on the plants inhibit the growth of the plant by 50%. This is terrible!". He also drew attention to environmental damage.
Assoc. Prof. Mustafa Aydın defined that cigarette stubs caused most of the forest fires and he added, "As you know, our country suffered a major fire disaster last year. As a result of these man-made fires, a significant amount of forest land was burned. In order to revive these areas, we are working in cooperation with the Green Homeland Platform, which I am the founding president. Our goal is to create a cleaner and more livable environment with plenty of green. In this context, Non-Smoking Day should be a milestone for everyone. By making this special and stimulating day occasion, please quit smoking."