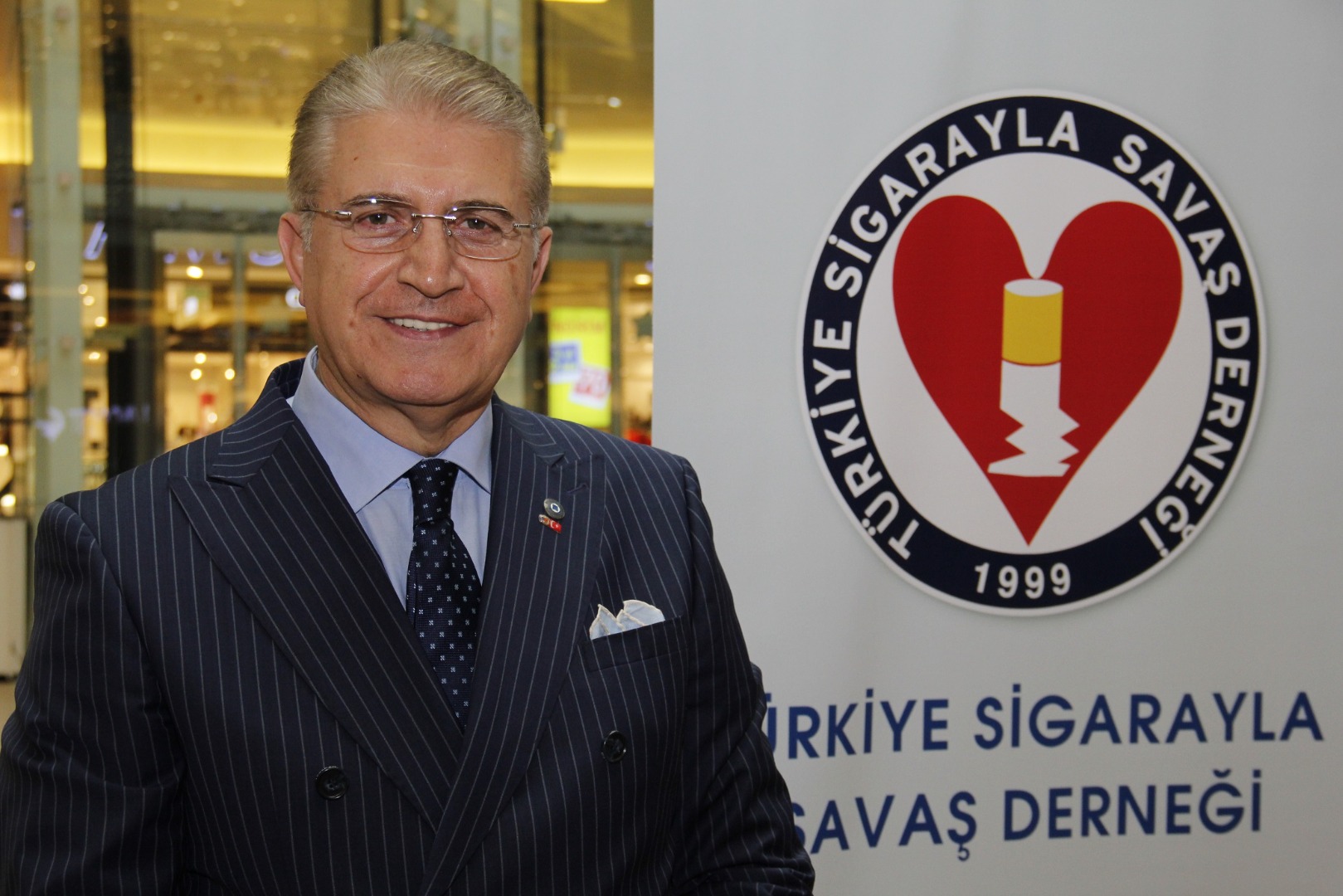 Türkiye Sigarayla Savaş Derneği (TSSD) Genel Başkanı Doç. Dr. Mustafa Aydın, TRT Radyo 1'de yayınlanan Gün Ötesi programına konuk oldu.
Programda sigaranın insan vücuduna olan zararlarını dinleyicilerle paylaşan Aydın, çocuklara olan zararları üzerinde ayrıca durdu ve yeni nesilleri sigaradan uzak tutabilmek adına neler yapılabileceğini anlattı. Sigaranın genetik aktarım ve hamilelik ile çocuklara verdiği zararları vurgulayan Doç. Dr. Mustafa Aydın, "Sigara kullanmayan insanlar ise pasif içiciler hâline gelmekte ve temiz hava hakları gasp edilmektedir." dedi.
TSSD Genel Başkanı Doç. Dr. Mustafa Aydın; ayrıca TSSD'nin yapmış olduğu çalışmalardan ve sigarayla savaşta önem taşıyan toplumsal kurallardan bahsederek, sigarayla savaş sürecinde 'yasaklama'nın değil, 'bu konuda bir kültür oluşturma'nın önemli olduğunu belirtti.
---
TSSD CHAIRMAN ASSOC. PROF. MUSTAFA AYDIN WAS A GUEST ON A TRT RADIO 1
Turkish Anti-Smoking Association Chairman Assoc. Prof. Mustafa Aydın was a guest on program "Gün Ötesi" broadcast on TRT Radio 1.
Sharing the harms to human body of smoking with the audiences Aydın, especially dwelled on harms to children and he explained what can be done to keep new generations away from smoking. Assoc. Prof. Mustafa Aydın emphasized the harms to children through genetic transfer and pregnancy and said that "Nonsmokers become the passive smokers and their fresh air rights are seizing."
In addition, referring also the works of TSSD and the social rules that matter in fight against smoking TSSD Chairman Assoc. Prof. Mustafa Aydın, stated that 'making a culture on this point' is important, not 'prohibition' in the fight against smoking process.