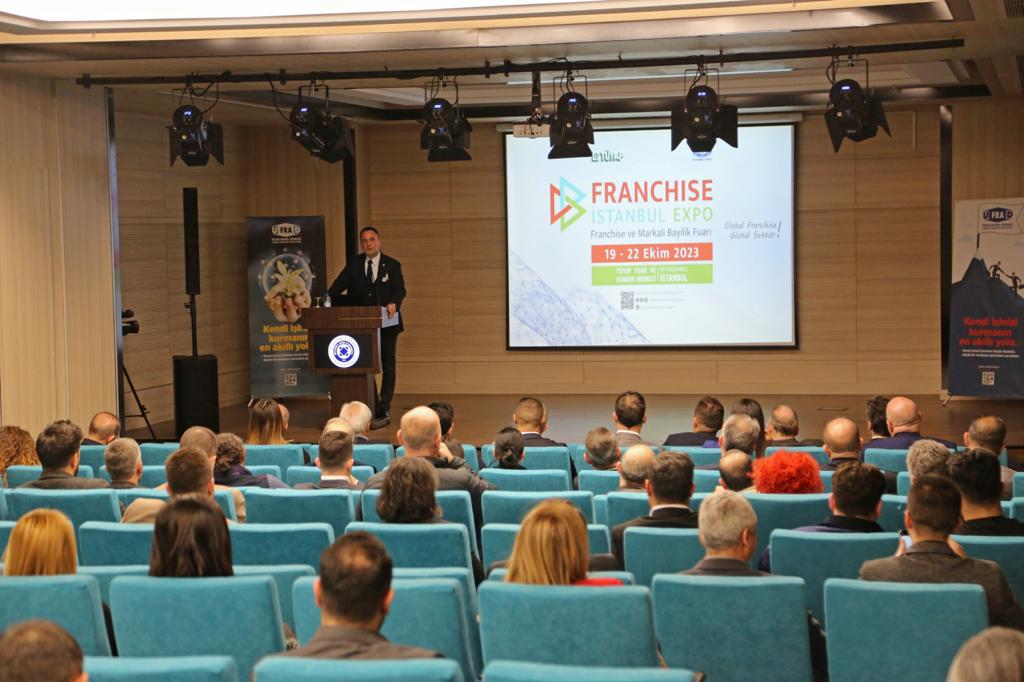 Turkish Franchising Association Board and Round Table Meeting held with participation of UFRAD President Assoc. Prof. Mustafa Aydın, the representatives of Turkish lead brands and TÜYAP Fairs General Manager İlhan Ersözlü. The previous meeting declarations, plans and preparations for 2023 and new collaborations were evaluated at the meeting.
Speaking at the meeting where ideas were exchanged about sectoral developments, UFRAD President Assoc. Prof. Mustafa Aydın summarized the current situation of the franchise sector in Turkey and talked about plans for the sector. Assoc. Prof. Mustafa Aydın emphasized brands have to be globalization and he said, "We predict participation of more than 250 local and foreign brands from 40 different sectors and local and foreign visitors more than 20 thousand from 30 countries. We prepared all necessary infrastructure and our roadmap to be able to achieve this near target. Today as UFRAD, with the acceleration we given to our franchising sector which has business capacity of 50 billion, we believe that our sector will continue to be the one of important wheels of our economy in coming years."
Coming together for the dinner after the round table meeting, UFRAD members mentioned their pleasure with the program's efficiency and they expressed their gratitude to UFRAD President Assoc. Prof. Mustafa Aydın for this useful organization which came together hundreds of brands from different sectors countrywide.