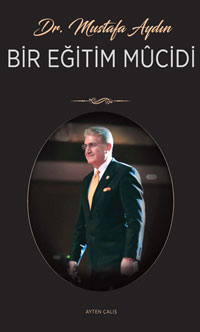 UFRAD Franchising Derneği, Ocak Ayı Yuvarlak Masa Toplantısını 21 Ocak 2016 Perşembe günü Destekçi Üyemiz OMNİ firması ev sahipliğinde gerçekleştirildi.
UFRAD Yönetim Kurulu Üyeleri Yuvarlak Masa Toplantısı öncesinde UFRAD Franchising Derneği'ne üye olmak isteyen adayları değerlendirdi.
Yönetim Kurulunun ardından geçilen UFRAD Yuvarlak Masa Toplantısı'nın gündeminde Yeni Nesil Ödeme Kaydedici Cihazlar görüşüldü.
Seminerde ilk olarak UFRAD Genel Başkanı Dr. Mustafa Aydın; yapmış olduğu konuşmasında öncelikli olarak, UFRAD'ın hiçbir etkinliğini kaçırmayan Yönetim Kurulu Üyelerine, UFRAD ile birlikte daha iyiye gitme düşüncesini benimseyen tüm üyelere teşekkürlerini sundu. Sayın Başkan Dr.Aydın'dan sonra başarılı bir sunum hazırlayan OMNİ A.Ş. Genel Müdürü Sn.Fırat Ertan,  Gelirler İdaresi Başkanlığı-Devlet Gelir Uzman Yardımcısı Sn. Oğuz Demiroğlu, Profilo Ödeme Sistemleri Genel Müdürü Sn.Tunç Sarıbay ve PAVO Kurumsal Satış Direktörü Alper Uysaler konuşmalarını gerçekleştirdi.
Franchising sektörünün 200 bin kişi istihdam ile geçen yıl 43 milyar dolarlık ticaret hacmine ulaştığını söyleyen UFRAD Yönetim Kurulu Başkanı Dr. Mustafa Aydın, 2017 yılı hedeflerinin 50 milyar doları aşmak olduğunu ifade etti. Bu sektörde çalışanların teknolojik yeniliklere adapte olabildikleri sürece ayakta kalabileceklerini aksi halde yok olmaya mahkum olduklarını vurguladı.
Konuşmasının ardından UFRAD Genel Başkanı Dr. Mustafa Aydın, göstermiş olduğu nazik ev sahipliği için Omni Genel Müdürü Sn. Fırat Ertan'a ve tüm konuşmacılara bir kez daha teşekkür ederek kendilerine UFRAD plaketini taktim etti.
---

January 21, 2016 UFRAD Board and Round Table Meeting
UFRAD Franchising Association, January roundtable meeting taken place, hosted by OMNI , an associate member of UFRAD.
UFRAD's Board members evaluated the membership applications before the roundtable meeting.
The agenda of the roundtable meeting was 'New Generation Payment Devices.'
Speaking at the seminar UFRAD President Dr. Mustafa Aydin thanked the members of the board and the members of the association for attending each of the activities of UFRAD. After Dr. Aydin, OMNI President Firat Ertan, Department of Revenue, State Revenue Specialist Oguz Demiroglu, Profilo Payment Systems President Tunc Saribay and PAVO Corporate Sales Director Alper Uysaler delivered their speech.
Mentioning that franchising sector has reached trade volume of $43 billion, Dr. Mustafa Aydin said the target for 2017 is to surpass $50 billion. He also emphasized that the employees of this sector need to adapt to technological innovations otherwise will not be able to survive.
UFRAD President Dr. Mustafa Aydin thanked OMNI CEO Firat Ertan and other speakers for their hospitality and gave UFRAD plaquette.
21.01.2016