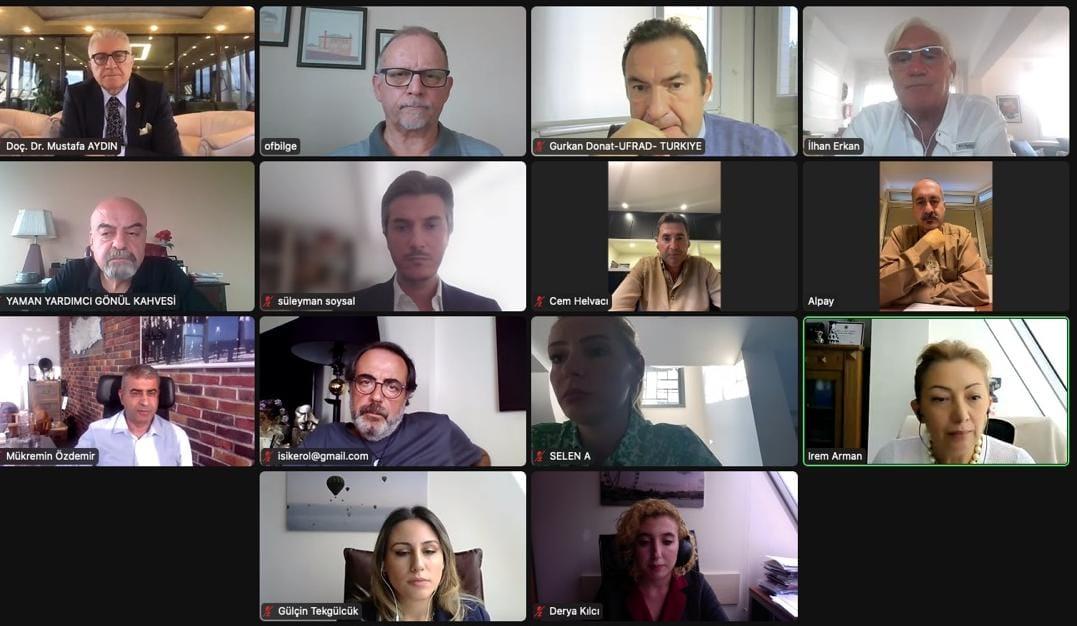 Ulusal Franchising Derneği (UFRAD) tarafından, Eylül Ayı Yönetim Kurulu Toplantısı gerçekleştirildi. Yapılan çevrim içi toplantıda, bir önceki birleşimin kararları değerlendirildi ve 27-30 Ekim 2022 tarihleri arasında gerçekleştirilecek olan "Bayim Olur musun Franchising ve Markalı Bayilik Fuarı"nın hazırlıkları görüşüldü. Ayrıca sektördeki güncel gelişmeler hakkında sektör temsilcilerinin yorumları alınarak, mevcut ve olası durumlara ilişkin fikir alışverişinde bulunuldu.
---
UFRAD BOARD MEMBERS CAME TOGETHER FOR SEPTEMBER BOARD MEETING
Turkish Franchising Association September Board Meeting was held. In the online meeting, previous meeting minutes were evaluated and the preparations of "Be My Dealer Franchising Fair" that planning on 27-30 October 2022 were discussed. Receiving sector representatives' comments about current affairs in sector, ideas were exchanged on existing and possible states.