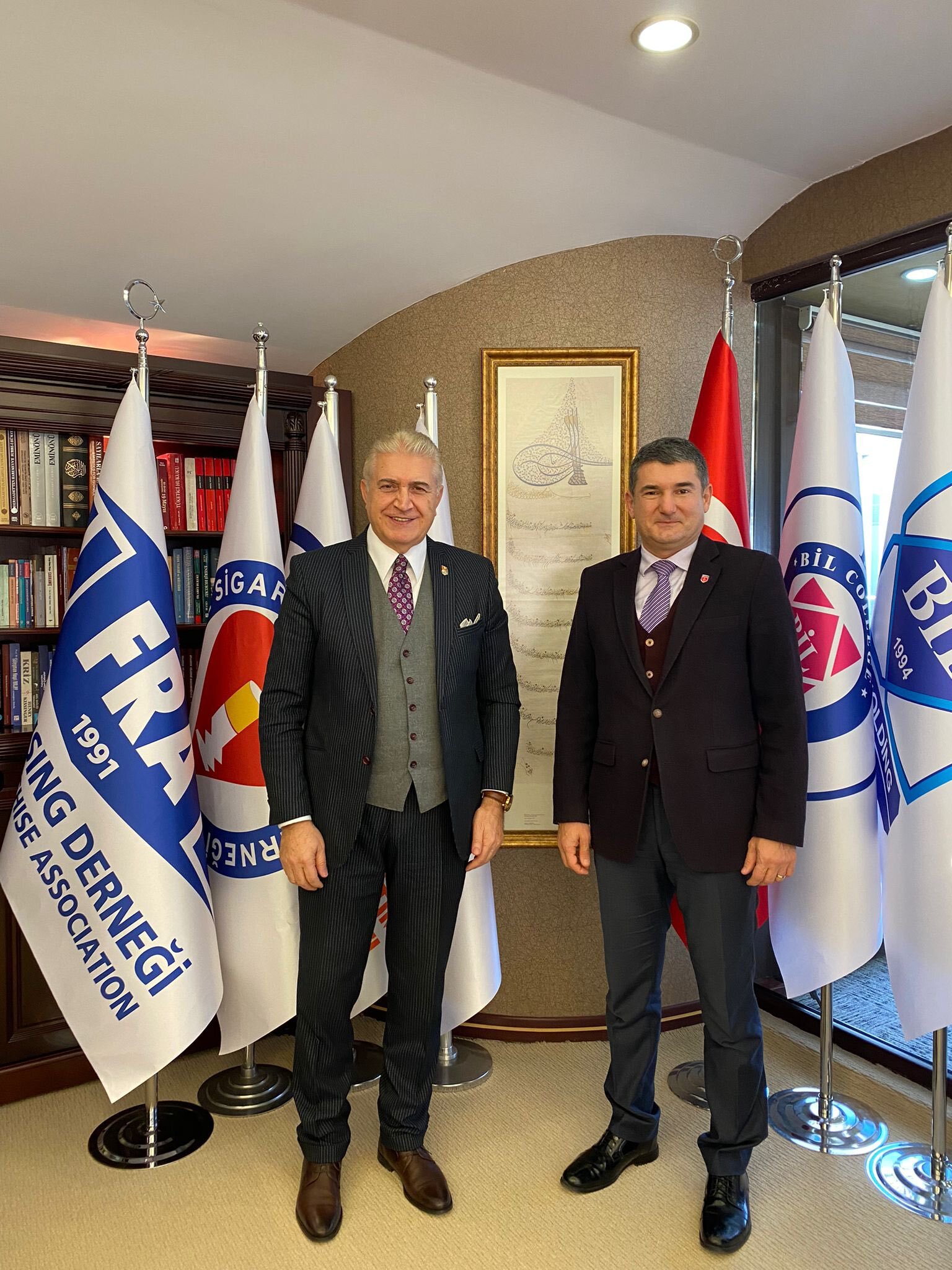 Türkiye İhracatçılar Meclisi (TİM) Hizmet İhracatçılar Birliği (HİB) Eğitim Komitesi Yönetim Kurulu Üyesi ve Altınbaş Üniversitesi Rektörü Prof. Dr. Çağrı Erhan, İstanbul Aydın Üniversitesi (İAÜ) Mütevelli Heyet Başkanı Doç. Dr. Mustafa Aydın'ı ziyaret etti.
Doç. Dr. Mustafa Aydın; Prof. Dr. Çağrı Erhan ile yapılan ikili görüşmede, uluslararası öğrenci temininde karşılaşılan sorunları ve mevcut problemlere yönelik çözüm önerilerini değerlendirdiklerini belirtti.
Uluslararası öğrenci hareketliliği çalışmalarının akademik literatürü genişleterek yükseköğretimin globalleşmesinin temellerini oluşturduğunu ifade eden Aydın, uluslararası öğrencilerin öğrenim gördükleri ülkede kültürel, sosyal ve ekonomik alanları da sağlamlaştırdıklarını kaydetti.
---
"INTERNATIONAL STUDENT MOBILITY STRENGTHENS THE SOCIO-ECONOMIC AND SOCIO-CULTURAL FLOOR"
Turkish Exporters Assembly (TIM) Service Exporters Union (HIB) Education Committee Member of the Board and Altınbaş University Rector Prof. Dr. Çağrı Erhan visited the president of Istanbul Aydın University (IAU) Assoc. Prof. Mustafa Aydın.
Assoc. Prof. Mustafa Aydın stated that in the bilateral meeting with Prof. Dr. Çağrı Erhan, they evaluated the problems encountered in the recruitment of international students and the solution proposals for the existing problems.
Stating that international student mobility studies form the basis of the globalization of higher education by expanding the academic literature, Aydin noted that international students also strengthen the cultural, social and economic fields in the country where they study.