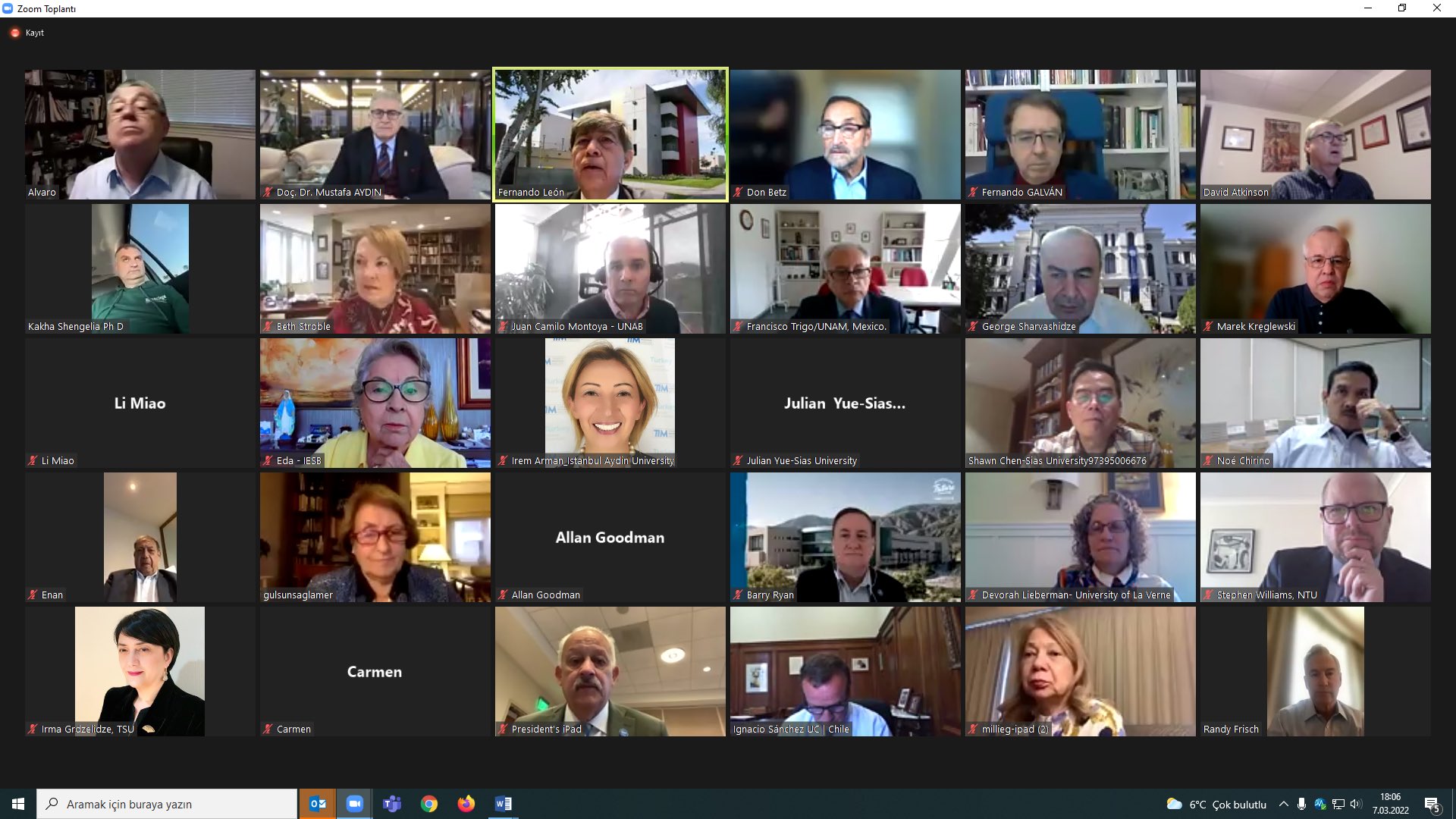 Uluslararası Üniversite Başkanları Birliği (IAUP) Yönetim Komitesi Toplantısı çevrim içi olarak gerçekleştirildi. Toplantıda geçmiş dönem faaliyetleri değerlendirilerek gelecek dönemde planlanan faaliyetler, birliğin etki alanları, üye kurumların sayısı ve iş birlikleri üzerinde duruldu.
Ayrıca mevcut iş birliklerini artırmaya yönelik planlamalar görüşüldü, diğer yükseköğretim kuruluşları ile olan ilişkiler değerlendirildi. Birlik üyesi kurum ve kuruluşların mevcut pozisyonları ile düzenlenmesi planlanan yükseköğretim seminerleri hakkında da bilgi paylaşımında bulunuldu.
---
INTERNATIONAL ASSOCIATION OF UNIVERSITY PRESIDENTS (IAUP) ONLINE MEETING WAS REALIZED
International Association of University Presidents Executive Committee Meeting was realized online. They discussed the future planned activities by evaluating past activities, domains of union, number of member institutions and collaborations topics at the meeting.
Moreover, plans to develop about existing collaborations, relations with other higher education institutions were discussed. They consulted the situations of existing member institutions and organizations and the higher education seminars which is planned to be arranged.