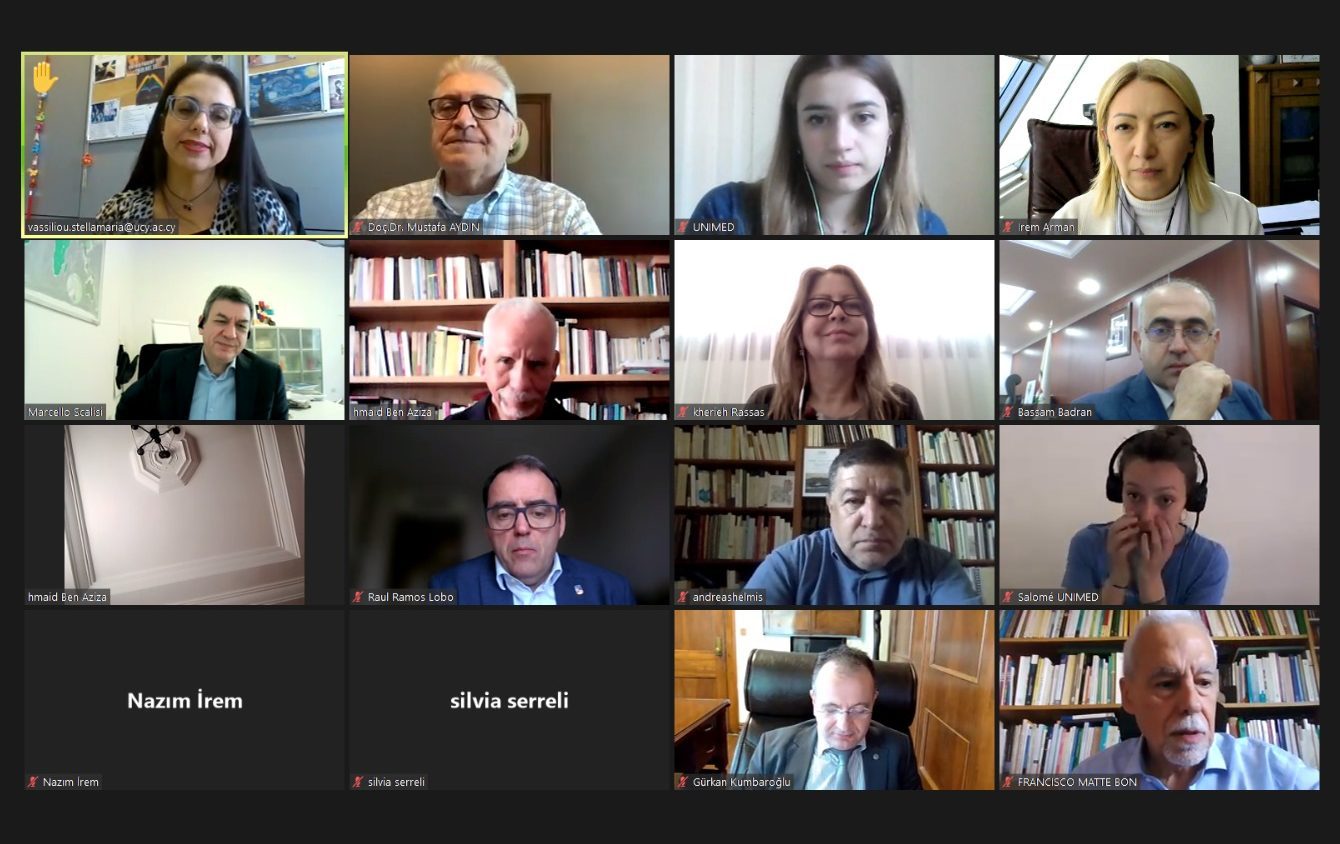 Akdeniz Üniversiteler Birliği (UNIMED) mayıs ayı yönetim kurulu toplantısı çevrim içi olarak gerçekleştirildi. İAÜ Mütevelli Heyet Başkanı Doç. Dr. Mustafa Aydın'ın da katılımlarıyla gerçekleşen toplantıda, Ürdün Üniversitesinde yapılacak olan Genel Kurul toplantısının hazırlık aşamaları hakkında konuşuldu. Bu çerçevede mevcut iş birlikleri ve faaliyetler, bölgesel projelerin artırılmasına yönelik çalışmalar gözden geçirildi.
---
UNIMED BOARD MEETING WAS HELD
Mediterranean Universities Union (UNIMED) Board Meeting was held online in May. The preparation phases for the general assembly meeting will held at Jordan University were discussed at the meeting. In this context, they reviewed the current collaborations, activities, and studies to increase regional projects.