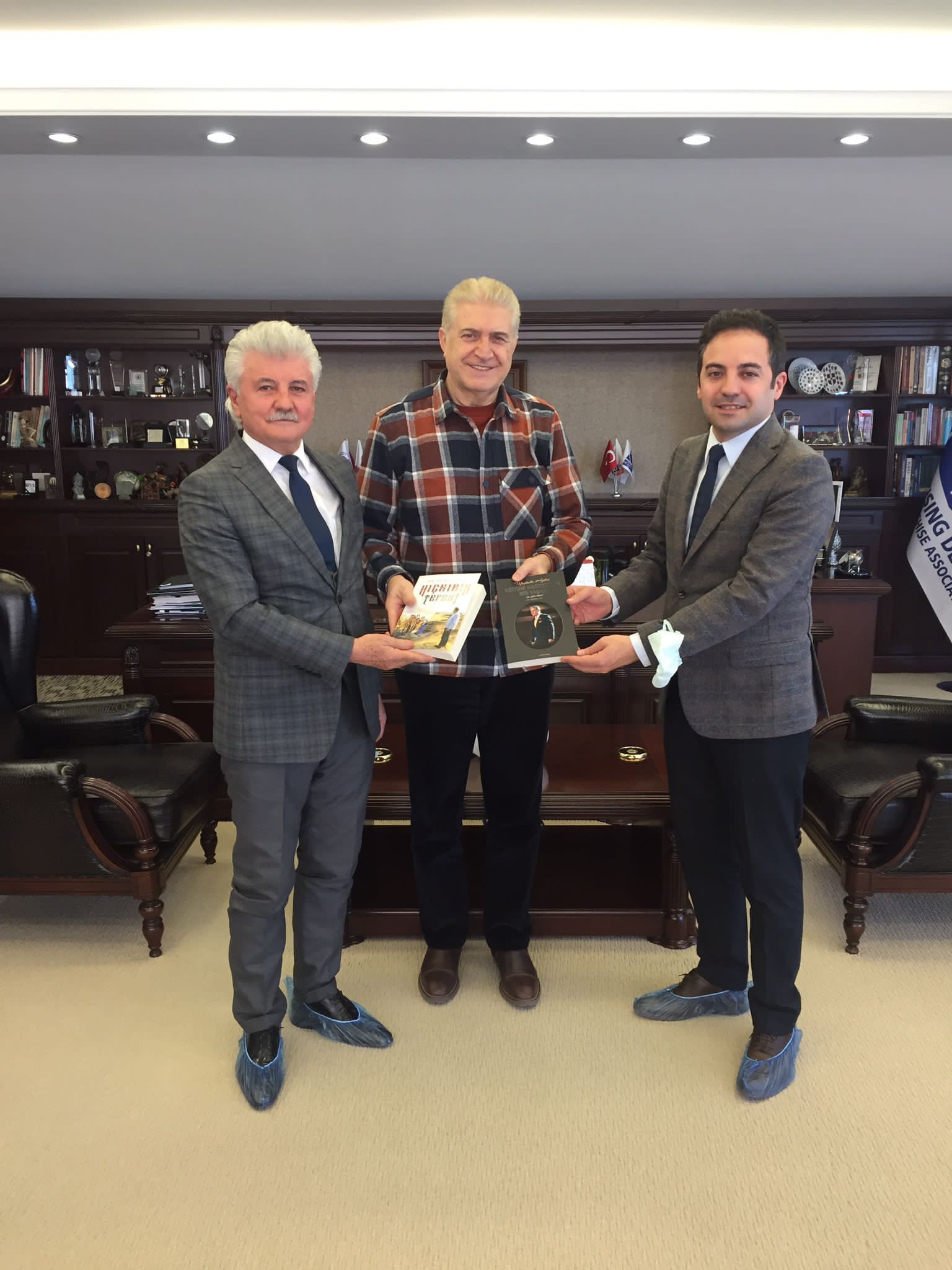 Yeni açılan Ankara-Altındağ BİL Kolejinin yöneticileri Doç. Dr. Mustafa Aydın'a ziyarette bulundular ve açılış sonrasındaki yeni sürece dair kendisinin görüşlerini aldılar.
Uluslararası alanlarda yürüttüğü nitelikli çalışmalarla birçok ödüle layık görülen BİL Kolejlerinin tüm şubelerine, İstanbul Aydın Üniversitesi ve Kıbrıs İlim Üniversitesi tarafından verilen akademik desteğin süreceğini ifade ederek yeni eğitim faaliyetleri için başarı dileklerde bulunan Aydın; "Başarıyı bir kültüre dönüştürmeyi başaran BİL Kolejleri; hiç şüphesiz, günün gerçeklerini yakalamış bireyler yetiştirmeye devam edecektir." dedi.
---
DIRECTORS OF THE RECENTLY-LAUNCHED ANKARA-ALTINDAĞ BİL COLLEGE VISITED ASSOC. PROF. MUSTAFA AYDIN
Directors of the recently-launched Ankara-Altındağ Bil College visited Assoc. Prof. Mustafa Aydın and they received his feedback about the new process after the opening.
Aydın stated that the academic support given by IAU and CSU will continue to all branches of Bil Colleges which have been awarded for their qualified works in the international area. He wished success to them for new educational activities saying, "Undoubtedly, Bil Colleges succeeded to make achievement into a culture will continue to raise individuals who catch the facts of today's world."