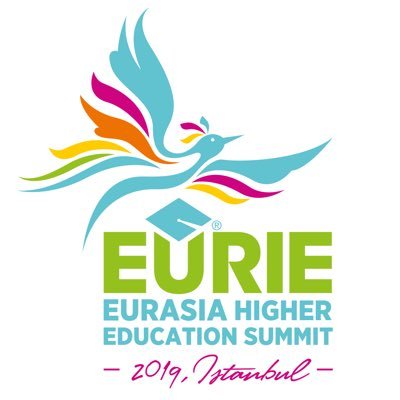 Avrasya Yükseköğretim Zirvesi için gerçekleştirilen son toplantıyla hazırlıklar tamamlandı.
Dünyanın en büyük uluslararası yükseköğretim zirvelerinden biri olarak kabul edilen Avrasya Yükseköğretim Zirvesi (EURIE) için yapılan hazırlıklar, gerçekleştirilen son değerlendirme toplantısıyla tamamlandı.
Dakikası Dakikasına Planlandı
Bu yıl dördüncü defa düzenlenecek olan zirvenin düzenleyici kuruluşu olan Avrasya Üniversiteler Birliği'nin (EURAS) Genel Başkanı Dr. Mustafa Aydın başkanlığında, İstanbul Aydın Üniversitesi'nin Florya Halit Aydın Kampüsü'nde yer alan A Blok Konferans Salonu'nda gerçekleştirilen toplantıyla son hazırlıklar gözden geçirildi. Toplantıda hangi gün, hatta hangi saat hangi aktivitenin yapılacağı, açılış töreninde gerçekleştirilecekler dakikası dakikasına gözden geçirilerek planlandı.
Bakan Kasapoğlu da Geliyor
Bu yıl zirveye 60'tan fazla ülkeden 300'den fazla üniversite ve yükseköğretim kurumu ile 3 binden fazla akademisyen ve uzmanın katılımı bekleniyor. Zirveye ayrıca Gençlik ve Spor Bakanı Dr. Mehmet Muharrem Kasapoğlu da teşrif edecek.
---
Preparations was finished with the last meeting for Eurasian Higher Education Summit
Preparations were finished with the last evaluation meeting for Eurasian Higher Education Summit which is one of the biggest international higher education summits of the world.
Final preparations of 4th EURIE, were reviewed with the meeting which was held under the presidency of President of EURAS Dr. Mustafa Aydın in Istanbul Aydın University. In the meeting, they made a plan in minute detail for the event.
This year, more than 300 universities and higher education institutions and more than 3000 academicians and experts from more than 60 countries are expected to attend the summit. Also, Minister of Youth and Sports Dr. Mehmet Muharrem Kasapoğlu will attend the summit.