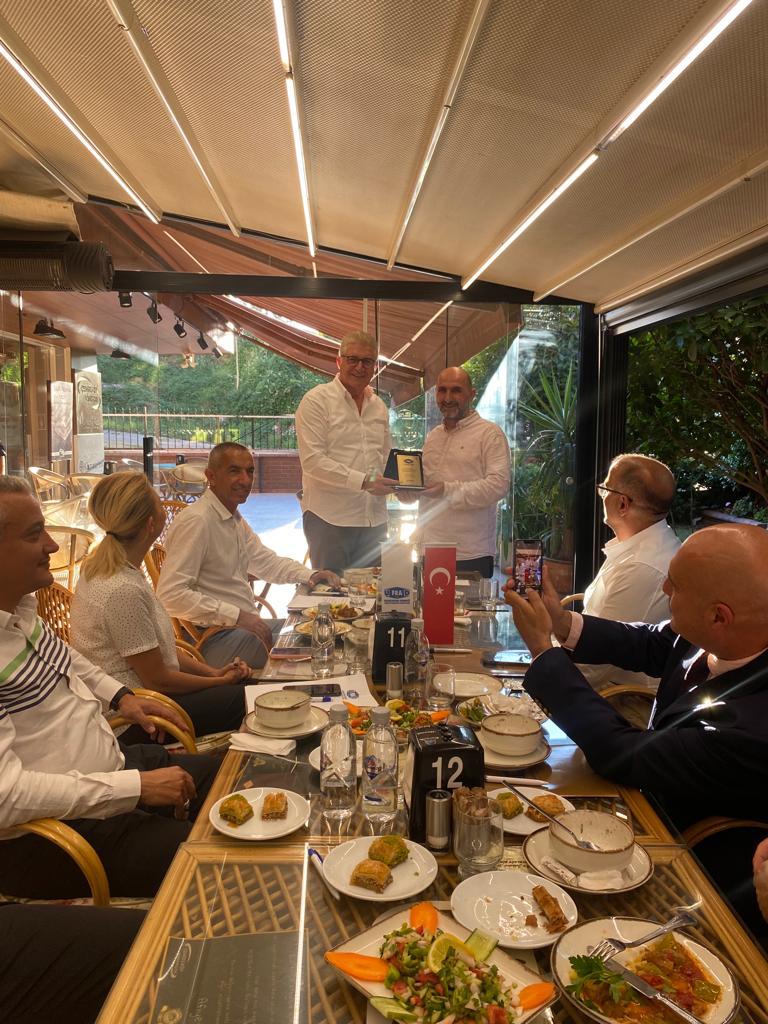 Franchising Derneği (UFRAD) Temmuz Ayı Yönetim Kurulu Toplantısı, UFRAD üyesi Sn. Murat Dilbağı'nın ev sahipliğinde gerçekleştirildi. Çengelköy Börekçisinde gerçekleşen toplantıda, mevcut faaliyetler ve geleceğe ilişkin projeler hakkında değerlendirmelerde bulunuldu.
Franchising Derneği (UFRAD) Genel Başkanı Doç. Dr. Mustafa Aydın da toplantıya katıldı ve misafirperverlikleri için Sn. Murat Dilbağı'na teşekkür etti.
---
UFRAD JULY BOARD MEETING WAS HELD
Turkish Franchising Association July Board meeting was held hosted by UFRAD member Murat Dilbağ. In the meeting held in Çengelköy Börekçisi, evaluations on current activities and projects for the future were made.
Turkish Franchising Association (UFRAD) President Assoc. Prof. Mustafa Aydın also attended the meeting and he expressed his thanks to Murat Dilbağ for his hospitality.